Dubai Maritime City Authority to launch second term of Maritime Advisory Council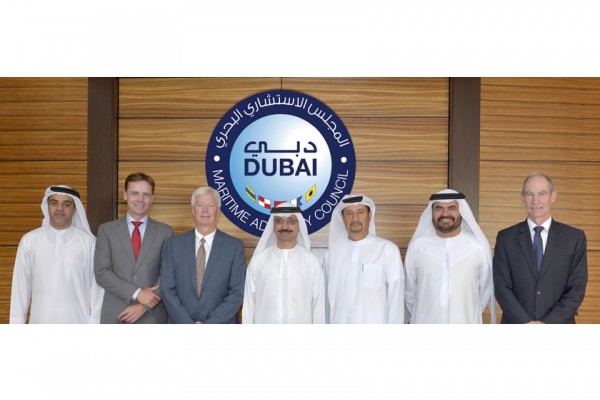 The Dubai Maritime City Authority (DMCA) of the Ports, Customs and Free Zone Corporation, has revealed that it has already started to adopt and implement the final phase of its strategy related to the incoming second terms of the Maritime Advisory Council, an initiative aimed at promoting and developing close partnerships between the government and private sectors to promote Dubai as a global maritime capital.
The beginning of the new term signals a new stage of further cooperation in the efforts towards integration between maritime leaders from the public and private sectors in order to drive the transformation of Dubai to a city of sustainable economic growth--in line with the objectives of the Dubai 2021 Plan. The new council will build on what has been accomplished in the concluded initial stage and develop new frameworks to improve the quality, efficiency and comprehensiveness of the maritime sector, complementing the emirate's pivotal role as one of the world's top maritime capitals for 2017.
As part of the strategic move, Mark Gistebrich, Regional President of Maersk Global Operations in Dubai, has been appointed to lead the Council for the new term. The leadership of the second term ably reflects DMCA's commitment to the importance of achieving practical partnership between the public and private maritime sectors. Mohammed Al Muallem, Saeed Al Malik, Christian Nyholm, and Anthony Wellerwere appointed as Vice Presidents for key sub-sectors that include High Seas and Marine Services, Shipowners and Shipping Services, Ports and Infrastructure and Maritime Support Services.
Sultan bin Sulayem, Chairman of Dubai Ports, Customs and Free Zone Corporation and President of DMCA, expressed his pleasure in announcing the completion of the strategies for the formation of the new Maritime Advisory Council, under the leadership of Mark Gistebrich. He pointed out that the Maritime Advisory Council is based on a clear message to guide the pioneering use of marine expertise in support of national efforts to enhance Dubai's global competitiveness. Bin Sulayem explained that the importance of the Council stems from its structure, which was developed based on the consolidation of cooperation between the public and private sectors, inspired by the vision and guidance of the Vice President, Prime Minister and Ruler of Dubai, His Highness Sheikh Mohammed bin Rashid Al Maktoum, who stressed on the importance of building productive partnerships and expanding the scope of joint investments in areas that serve the path of economic and social development, including the maritime industry.
Follow Emirates 24|7 on Google News.