Dubai Metro connectivity to new boulevard increases Downtown footfall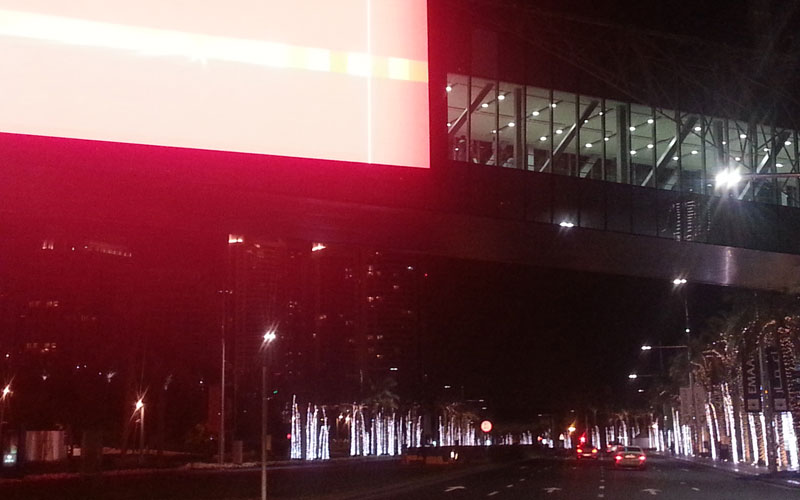 Dubai Metro users can now comfortably walk from Burj Khalifa/Dubai Mall Metro station to Dubai Mall through the newly opened walkway, without putting a foot outside.
The promenade that was previously called Boulevard Downtown Dubai has been renamed Sheikh Mohammed Bin Rashid Boulevard.
But how do businesses located on the promenade under the bridge respond to this?
An Emaar spokesperson said: "The new Metro link from The Dubai Mall/Burj Khalifa station, increases connectivity to Downtown Dubai and its attractions, including the Mohammed Bin Rashid Boulevard. This will considerably enhance the convenience of visitors to Downtown Dubai and give them greater access to various retail and F&B outlets in the community.
"With already over 60 million visitors to the most prestigious square kilometre on earth, the addition of the Metro link is expected to further strengthen visitor traffic, creating value to all stakeholders in the community."
He added: "Several events are being planned to increase visitor arrivals to Mohammed Bin Rashid Boulevard, which is billed to be the world's most prestigious boulevard.
"We will unveil several new attractions on the Mohammed Bin Rashid Boulevard shortly and will be announced in due course."
The Boulevard is expected to become the new Jumeirah Beach Residence (JBR) Walk, with new restaurants and cafes gradually opening the doors becoming the décor of a buzzing and chic quarter, adjacent to Dubai's superlatives - Burj Khalifa and Dubai Mall.
That was what the new settlers had in mind, when they opted for the location as the new home to their restaurants, cafes, coffee houses or shops.
"When I saw all those people walking on the promenade in summer, I thought by myself; something must be done about that. And that something was done," laughs Andrea Grandville, F & B Director of Giolitti, an Italian restaurant that just opened its first UAE branch.
Now Metro users can smoothly enter the 820-metre walkway from the metro station, and without putting a foot outside, walk into Dubai Mall.
Meanwhile, a number of restaurants and cafes have opened on the same promenade, but outside.
"When we signed the contract to open our restaurant here, we did not know about the bridge," says Andrea.
Samer Hanna runs a coffee shop named Coffeöl on the same boulevard. His coffee shop has been there for a year, and has been a success so far. Samer knew that the bridge would be built. We will wait for two or three months to see what is happening. Then we will see if we need to develop a new approach to attract customers," says Samer.
Louay Moursel, who opened Café Najjar on the corner of Sheikh Mohammed Bin Rashid Boulevard two days ago is not too worried. Being located right opposite Burj Khalifa and with a see-though view further into Downtown Dubai, he considers the place a prime location.
Andrea agrees. "We have a fine dining setting. People come here to sit and enjoy the cooking of our Italian chefs, who came all the way from Europe."
With the cool breeze in town, customers do not hesitate to strike down on one of the terraces as yet. And as most of the places have only opened their doors recently, the venture does look promising.
"We are now waiting for the valet parking to be arranged. And then we will see how it goes," says Andrea.
Follow Emirates 24|7 on Google News.