Dubai Metro Jebel Ali Station renamed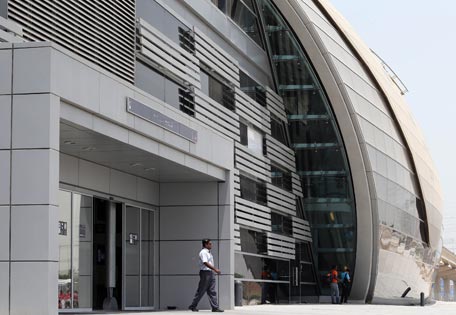 Dubai's Roads and Transport Authority (RTA) has inked an agreement with UAE Exchange, whereby the latter has joined the Dubai Metro Stations Naming Rights project, and is now entitled to rebrand the Jebel Ali Metro Station on the Red Line.
Abdullah Yousef, CEO of the RTA's Rail Agency, and UAE Exchange's President, Y. Sudhir Kumar Shetty, signed the agreement in the presence of a host of officials from both parties.
The company has, as a result, become an integral part of the revamping process driven by the RTA, which has effectively contributed to transforming the concept of cooperation between partners into an advanced level of integration and comprehensive partnership in the concept of branding.
Commenting on the signing, Yousef said, "Having UAE Exchange on board is a further testament to the success of the naming rights initiative, which has evolved into a source of attraction to mega-businesses in the UAE. It also reflects the rising awareness of the community of national and international branding and the need to work on investment opportunities opened for those brands that will contribute to uplifting the metro services in a creative and distinctive style."
"The Metro has been shaped into a creditable icon of the success of mass transit systems in the emirate, and we take the pride in re-naming Jebel Ali Station as UAE Exchange Station," said Y. Sudhir Kumar Shetty.
He expressed his delight with the partnership with the RTA in this project, which he said echoes the vision of the prudent leadership of the UAE and the importance attached to cooperation between public and private entities towards serving the interest of the community and individuals.
Follow Emirates 24|7 on Google News.