Dubai most cosmopolitan city globally, 83% population is foreign-born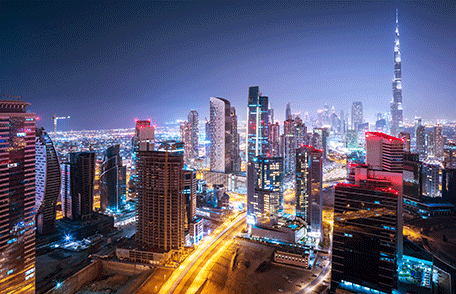 Dubai is the most cosmopolitan city in the world with 83 per cent of population is foreign-born, according to World Migration Report.
Dubai is followed by Brussels with 62 per cent of its residents born in a foreign country. Among the other top ten cities are Toronto (46%), Auckland (39%), Sydney (39%), Los Angeles (39%), Singapore (38%), London (37%), New York (37%) and Melbourne (35%).
"In many of these cities such as Sydney, London and New York, migrants represent over a third of the population and, in some cities such as Brussels and Dubai, migrants account for more than half of the population," the report added.
According to figures released by local bodies, around 90 per cent of the population is expatriates. Dubai is a home for 200 nationalities living and working together harmoniously which has made it one of the leading cities of the world.
Quoting an earlier UN report, WMR reported that about 50 per cent of international migrants reside in ten highly urbanised, high-income countries such as Australia, Canada and the United States, several countries in Europe (France, Germany, Spain and the United Kingdom), the Russian Federation, Saudi Arabia and the United Arab Emirates. Migrants tend to concentrate in cities of these countries.
Nearly one in five of the world foreign-born population resides in established global gateway cities.
WMR report noted that the geography of migration flows is changing in line with changes in the global economy. A much wider range of cities around the world have become destinations for migrants. For example, migrants are increasingly attracted to countries experiencing higher economic growth in East Asia, Brazil, southern Africa and western India.
Cities everywhere are experiencing a constant ebb and flow of people between urban, regional, national and global communities. Thus cities face growing challenges of managing migration-induced diversity, it added.
Follow Emirates 24|7 on Google News.