Dubai Municipality celebrates World Migratory Bird Day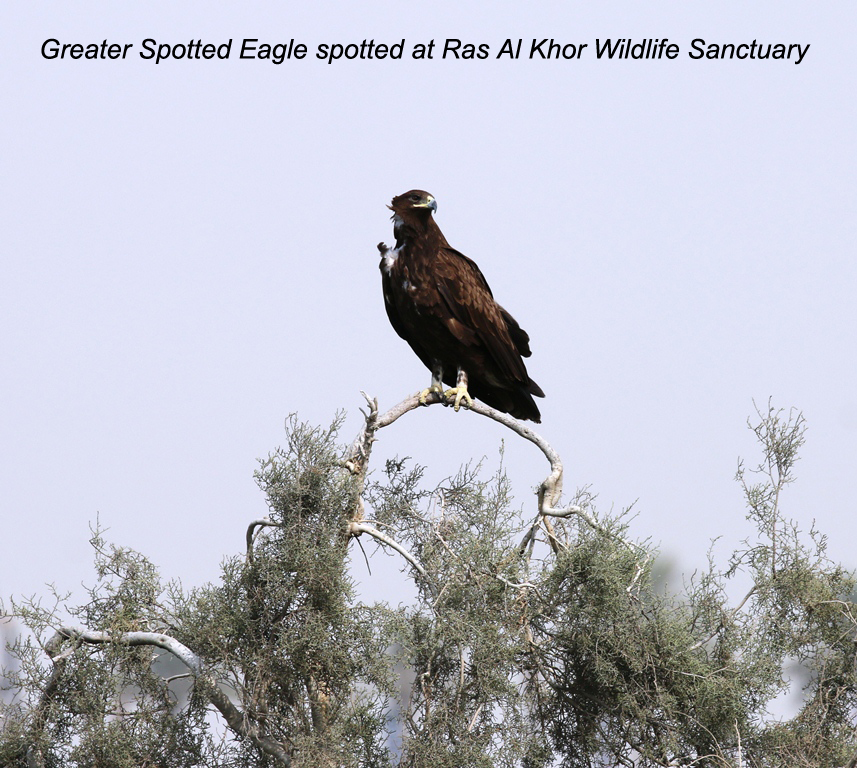 Dubai Municipality celebrated the World Migratory Bird Day yesterday by organising a symposium for specialists and educational institutions across the UAE.
"Dubai is home to many nationalities and cultures and it also hosts many species of migratory birds that have loved and settled in Dubai," said Alia Al Harmoudi, Director of the Environment Department at Dubai Municipality.
She explained that the future of the birds is important not only for wildlife but also for the community as it can strongly affect tourism, health, agriculture and other resources that support the livelihoods and well-being of humankind.
Al Harmoudi stressed the importance of the World Migratory Bird Day because the birds play an important role in sustainable development in Dubai. "The theme this year is 'Their Future is Our Future – A Healthy Planet for Migratory Birds and People', which is closely linked to the Sustainable Development Goals adopted by UN member states in 2015 as a plan of action for people, planet and prosperity, and Dubai is at the forefront of achieving these goals," she said.
Al Harmoudi added that since 2007, Dubai Municipality has been celebrating World Migratory Bird Day by organising workshops, seminars, exhibitions, field visits, competitions and other events.
She said the theme highlights sustainable development and its role in preserving wildlife and the interdependence of people and nature, the importance of sustainable management of our natural resources, and it also emphasises that the conservation of birds is critical to the future of mankind.
"The theme of the occasion also highlights Dubai's Ras Al Khor Wildlife Sanctuary, which hosts many migratory birds with a focus on eight species and their dangerous migration path. These are the Greater Spotted Eagle, Black-Tailed Godwit, Osprey, European Turtle Dove, Blue-Cheeked Bee-Eater, Greater Flamingo, Mallard Duck and Sooty Falcon," said Al Harmoudi.
Aisha Al Muhairi, Head of Natural Resources Protection Section said that the UAE hosts many species of birds, mostly migratory birds. "The relationship between migratory birds and people is interdependent as they share one planet and its limited resources, so protecting these birds during migration is of great importance," she said.
"By celebrating World Migratory Bird Day, Dubai Municipality will raise awareness about the need for sustainable management of our natural resources and the importance of preserving birds to ensure the future of mankind," Al Muhairi said.
Follow Emirates 24|7 on Google News.