Dubai Municipality fights back to remove cigarette waste from streets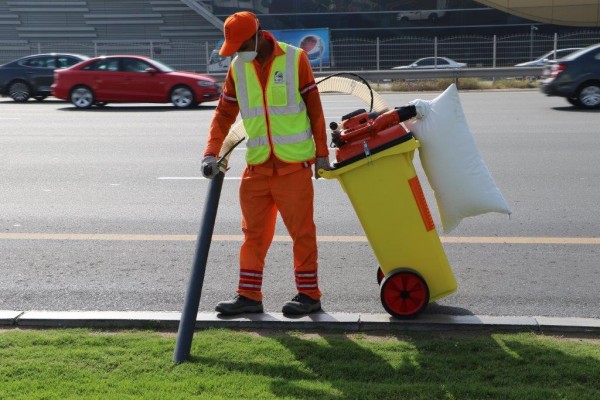 Dubai Municipality has introduced special equipment to remove cigarette butts and small waste from roads and marketplaces, which will contribute significantly to providing high-quality, 24-hour services which go towards realising Dubai Municipality's vision to build a happy and sustainable city, Abdulmajeed Sifai, Director of Dubai's Waste Management Department, has said.
He went on to say that the department has introduced 40 items of new equipment to deal with small quantities of waste and cigarette butts that are difficult to remove. "This is a quality addition to the equipment used by the cleaning staff of Dubai Municipality, either on roads or in markets or residential areas, instead of traditional manual cleaning."
Sifai said that the equipment works on waste found in the median areas, sides of the roads, at traffic lights and at metro stations. "The 120 litre-capacity equipment has the feature of being able to separate sand in a special bag and cigarette butts into another. This equipment is mobile and easy to use, and municipality cleaners can save a lot of time and effort, enabling them to quickly complete their work," he added.
"We always strive to add modern technology and devices to support all our operations to improve work in the cleanliness of the Emirate of Dubai, and to achieve this end it requires us to use what is new in the field of integrated waste management with all its techniques," he concluded.
Follow Emirates 24|7 on Google News.