Dubai Municipality launches 'Plastic-Free Summer' campaign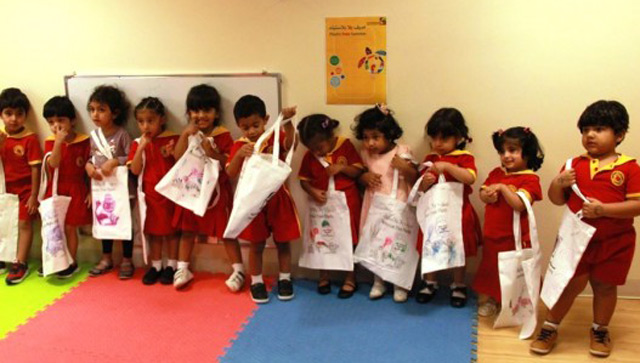 The Environment Department of Dubai Municipality has launched the "Plastic-Free Summer" campaign, which will continue until the beginning of the academic year.
The campaign will be supported with many environmental and educational workshops as well as entertainment events that highlight the issues of plastic pollution and the damage it does to the environment and the natural resources.
The activities are aimed to raise the level of environmental awareness and encourage positive environmental behaviour among different segments of the society in order to reduce the phenomena that negatively affect the environment with urban, industrial and technological progress.
Alia Al Harmoudi, Director of the Environment Department, said that the campaign targets all family members, residents and tourists, each of whom has a prominent role in contributing to reducing plastic pollution, which negatively impacts the marine life, as well as in reducing the carbon footprint in the field of water, air and waste, thereby, reaching sustainability in natural resources that can only be achieved through a society with high-environmental awareness.
Tasnim Al Falasi, Manager of the Environmental Awareness Section in the Environment Department, said that the campaign will contribute to enhancing the environmental habits of the community and will make a clear difference in the individual's use of plastic and its alternatives and will be an opportunity to raise the awareness of the society about the harmful effects of plastic in daily lives at home and work.
The campaign seeks to reduce plastic pollution by contributing to changing the culture of future generations and society and enhancing their environmental awareness, which starts through individual practices and seeks to preserve the environment and its resources.
The campaign will be moving from place to place and will go to several locations such as the Dubai Centre for People of Determination, where a series of workshops were held recently, as well as Modhesh World from 8th to 19th August, Mirdiff City Centre from 27th August to 5th September, Kidzania from 9th to 16th September and in the schools at the beginning of the academic year. These sites were selected for campaign activities to cover most segments of the society from residents and visitors of different age groups.
The campaign includes the "Environmental Choice Challenge" activity, which aims at educating individuals about the environment-friendly choices they can make. The "Environmental Replacement" activity allows individual to replace existing plastic collectibles with environment-friendly items in a drive towards positive trends in reducing plastic pollution.
Follow Emirates 24|7 on Google News.