Dubai Municipality opens first UAE Foodbank branch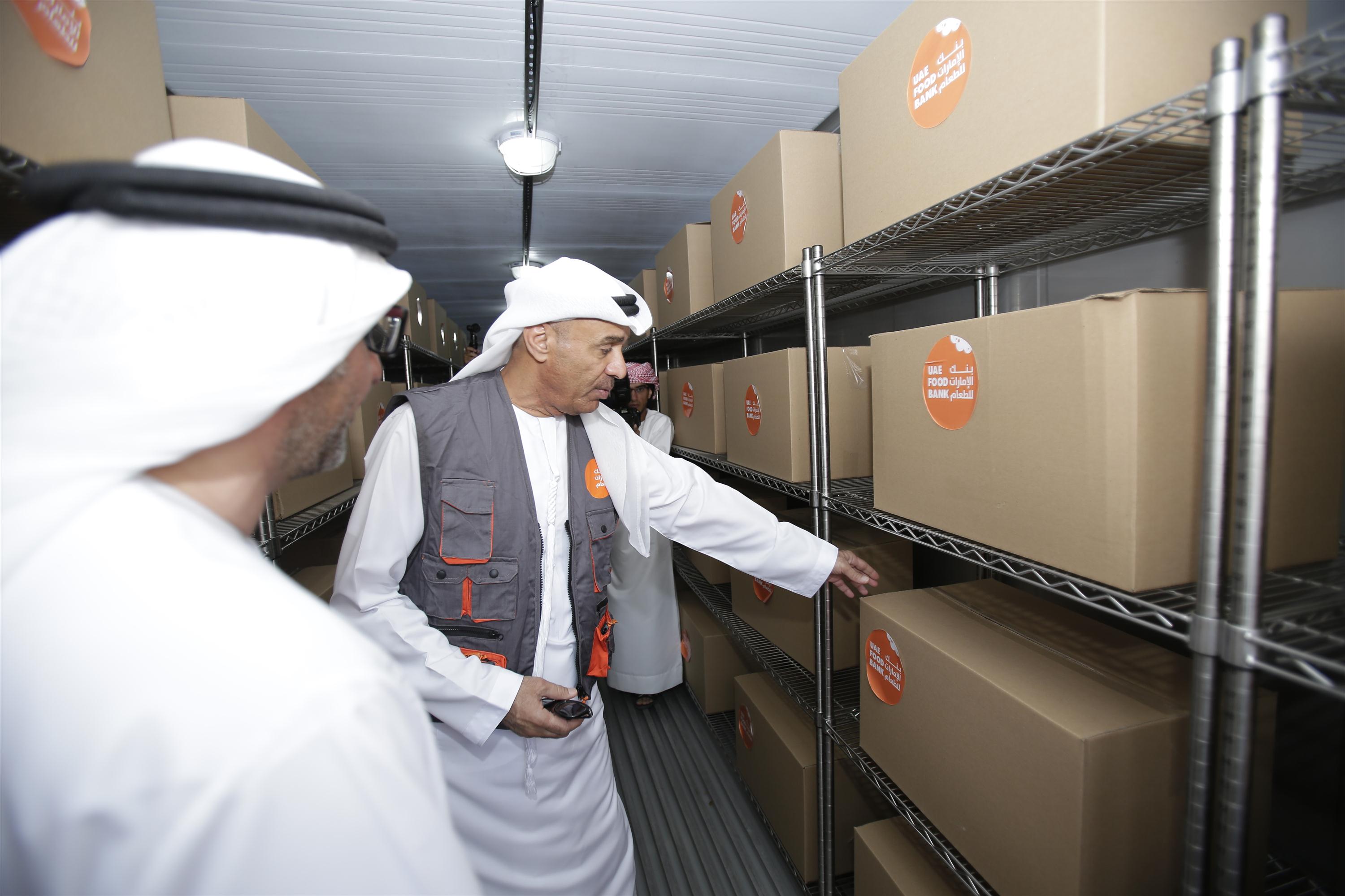 The first branch of the UAE Foodbank opened today in the Al Quoz area in Dubai. During the opening ceremony, Sheikha Hind bint Maktoum bin Juma Al Maktoum, Chairperson of the UAE Foodbank Board of Trustees said, "I am extremely proud to see the first branch open only three months after the announcement of the UAE Foodbank initiative in January. The site is equipped with all the necessary technical and logistical amenities to provide support and sport the launch of the foodbank's operations."
Sheikha Hind bint Maktoum praised the efforts put into ensuring the success of the UAE Foodbank, and into reflecting Vice President, Prime Minister and Ruler of Dubai, His Highness Sheikh Mohammed bin Rashid Al Maktoum's vision to introduce a sustainable humanitarian framework that encourages philanthropic participation from the community, and ensures that no one goes hungry.
"The UAE Foodbank represents one of the most humanitarian values in the UAE, and is well on its way to becoming one of the country's largest humanitarian institutions, widely spreading the culture of giving within a sustainable institutional framework," she added.
Her Highness also stressed the importance of the community working together to grow the UAE Foodbank and to garner young volunteers who can collect, store and package food within the approved safety standards, therefore instilling altruism deep in their core. She continued, "The culture of volunteering and giving back to the community is important for the new generation to embrace, and the UAE Foodbank is a perfect opportunity for them to do so, and hence keep the legacy of the UAE's founding fathers alive, ensuring that the country remain one of the most generous in the world".
Hussain Nasser Lootah, the Acting Director-General of Dubai Municipality and the Deputy Chairman of the UAE Foodbank Board of Trustees said, "The UAE Foodbank, under the umbrella of the Mohammed bin Rashid Al Maktoum Global Initiatives, is of particular importance as it seeks to weave humanitarianism into the social and cultural fabric of the UAE. The foodbank will give many people and institutions the opportunity to volunteer and actively participate in the process of giving food at all stages, from collecting, to storing, to packaging and then distributing food to those in need."
Lootah continued, "This first operational foodbank represents the overall performance of our endeavour, we will closely monitor all its operations, making amendments where necessary, and providing a benchmark for the many other branches that we hope to see opened across the UAE and surrounding countries."
His Highness Sheikh Mohammed bin Rashid Al Maktoum dedicated his 11th Accession Day in January to the UAE Food Bank, which was launched under the umbrella of the #Year of Giving, and which aims to optimise food usage and reduce food waste in the UAE, with the aim of helping Dubai become the first city in the region to achieve zero food waste.
Follow Emirates 24|7 on Google News.