Dubai offers highest quality of living in the region: Report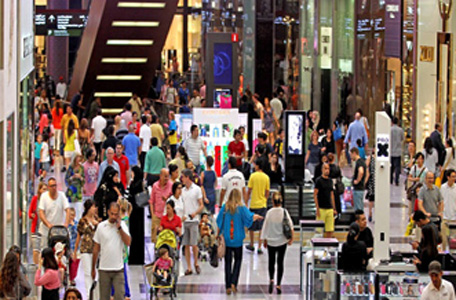 Dubai has been ranked first in the Middle East and Africa for quality of living.
Annual report by Mercer said on Thursday that with a global rank of 73, Dubai is the highest-ranked city in the Middle East and Africa region.
It is followed by Abu Dhabi (78), UAE; Port Louis (82), Mauritius; and Durban (85) and Cape Town (90), South Africa. Durban has been identified as an example of an emerging city in this region, due to the growth of its manufacturing industries and the increasing importance of the shipping port.
Generally, though, this region dominates the lower end of the quality of living ranking, with five out of the bottom six cities; Baghdad (223) has the lowest overall ranking.
The global ranking is dominated by the European cities.
Vienna is the city with the world's best quality of living, according to the Mercer 2014 Quality of Living rankings.
Zurich and Auckland follow in second and third place, respectively.
Munich is in fourth place, followed by Vancouver, which is also the highest-ranking city in North America. Ranking 25 globally, Singapore is the highest-ranking Asian city. The city of Pointe-à-Pitre (69), Guadeloupe, takes the top spot for Central and South America.
Slagin Parakatil, Senior Researcher at Mercer, said: "In a world economy that is becoming more globalised, cities beyond the traditional financial and business centres are working to improve their quality of living so they can attract more foreign companies. This year's survey recognises so-called 'second tier' or 'emerging' cites and points to a few examples from around the world These cities have been investing massively in their infrastructure and attracting foreign direct investments by providing incentives such as tax, housing, or entry facilities. Emerging cities will become major players that traditional financial centres and capital cities will have to compete with."
Europe
Vienna is the highest-ranking city globally. In Europe, it is followed by Zurich (2), Munich (4), Düsseldorf (6), and Frankfurt (7). "European cities enjoy a high overall quality of living compared to those in other regions. Healthcare, infrastructure, and recreational facilities are generally of a very high standard. Political stability and relatively low crime levels enable expatriates to feel safe and secure in most locations. The region has seen few changes in living standards over the last year," said Parakatil.
Ranking 191 overall, Tbilisi, Georgia, is the lowest-ranking city in Europe. It continues to improve in its quality of living, mainly due to a growing availability of consumer goods, improving internal stability, and developing infrastructure.
Other cities on the lower end of Europe's ranking include: Minsk (189), Belarus; Yerevan (180), Armenia; Tirana (179), Albania; and St Petersburg (168), Russia. Ranking 107, Wroclaw, Poland, is an emerging European city. Since Poland's accession to the European Union, Wroclaw has witnessed tangible economic growth, partly due to its talent pool, improved infrastructure, and foreign and internal direct investments. The EU named Wroclaw as a European Capital of Culture for 2016.
Americas
Canadian cities dominate North America's top-five list. Ranking fifth globally, Vancouver tops the regional list, followed by Ottawa (14), Toronto (15), Montreal (23), and San Francisco (27). The region's lowest-ranking city is Mexico City (122), preceded by four US cities: Detroit (70), St. Louis (67), Houston (66), and Miami (65).
Parakatil said: "On the whole, North American cities offer a high quality of living and are attractive working destinations for companies and their expatriates. A wide range of consumer goods are available, and infrastructures, including recreational provisions, are excellent."
In Central and South America, the quality of living varies substantially. Pointe-à-Pitre (69), Guadeloupe, is the region's highest-ranked city, followed by San Juan (72), Montevideo (77), Buenos Aires (81), and Santiago (93).
Manaus (125), Brazil, has been identified as an example of an emerging city in this region due to its major industrial centre which has seen the creation of the "Free Economic Zone of Manaus," an area with administrative autonomy giving Manaus a competitive advantage over other cities in the region.
This zone has attracted talent from other cities and regions, with several multinational companies already settled in the area and more expected to arrive in the near future.
Asia Pacific
Singapore (25) has the highest quality of living in Asia, followed by four Japanese cities: Tokyo (43), Kobe (47), Yokohama (49), and Osaka (57). Dushanbe (209), Tajikistan, is the lowest-ranking city in the region.
Parakatil said: "Asia has a bigger range of quality-of-living standard amongst its cities than any other region. For many cities, such as those in South Korea, the quality of living is continually improving. But for others, such as some in China, issues like pervasive poor air pollution are eroding their quality of living."
With their considerable growth in the last decade, many second-tier Asian cities are starting to emerge as important places of business for multinational companies. Examples include Cheonan (98), South Korea, which is strategically located in an area where several technology companies have operations.
Over the past decades, Pune (139), India has developed into an education hub and home to IT, other high-tech industries, and automobile manufacturing. The city of Xian (141), China has also witnessed some major developments, such as the establishment of an "Economic and Technological Development Zone" to attract foreign investments. The city is also host to various financial services, consulting, and computer services.
Elsewhere, New Zealand and Australian cities rank high on the list for quality of living, with Auckland and Sydney ranking 3 and 10, respectively.
"Several cities in Central and South America are still attractive to expatriates due to their relatively stable political environments, improving infrastructure, and pleasant climate," said Parakatil.
"But many locations remain challenging due to natural disasters, such as hurricanes often hitting the region, as well as local economic inequality and high crime rates. Companies placing their workers on expatriate assignments in these locations must ensure that hardship allowances reflect the lower levels of quality of living."
Follow Emirates 24|7 on Google News.