Dubai Parks and Resorts School Programme offers students a fun learning experience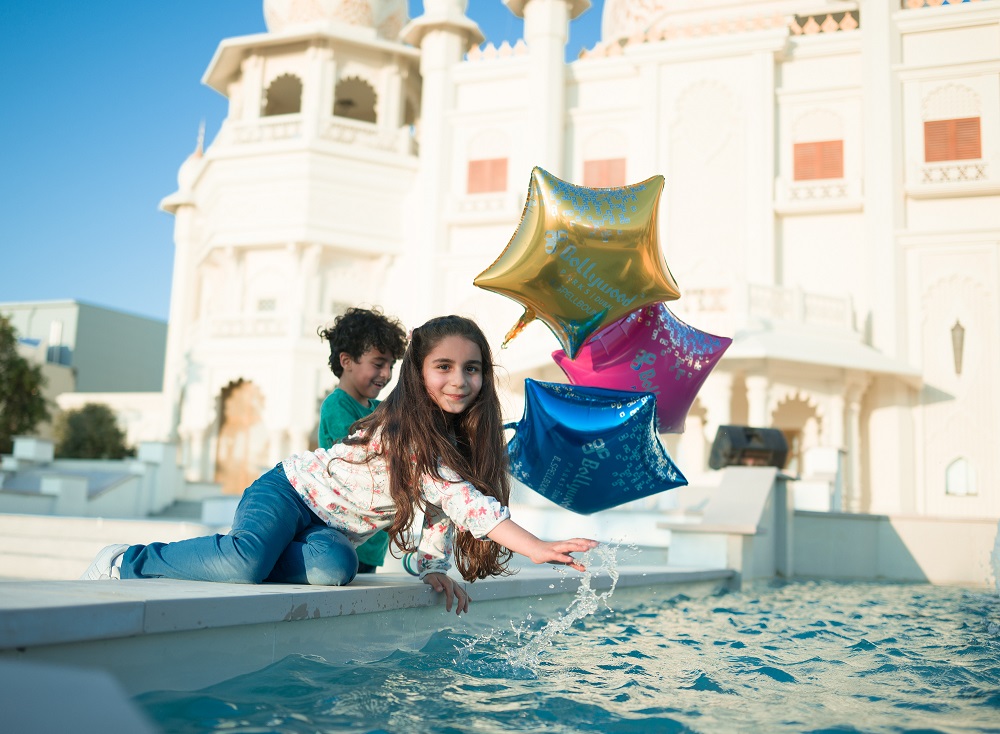 Dubai Parks and Resorts, the region's largest theme park destination, shares details of its newly launched educational school programme that takes learning to the next level and brings education to life beyond the classroom.

These highly experiential programmes will take place in the information-rich setting of MOTIONGATE Dubai, Bollywood Parks Dubai and LEGOLAND Dubai, to give students and their teachers a hands-on, educational adventure. Each package includes fun and engaging challenges and workshops to expand students' knowledge and skills on various aspects of the theme park, entertainment and edutainment industry.

The collection of guided field studies spans over the fields of arts, entertainment and science and are designed to reinforce lessons learnt in the classroom. Students of all ages are given a chance to practice teamwork, critical thinking and problem-solving skills as their groups participate in one-of-a-kind moments that use the amazing backdrop of Dubai Parks and Resorts to make learning even more impactful.

The range of programmes available at each park provides year-round experiential education that will excite and inspire students. There are a mix of five or seven day packages to school students of all ages, attending in groups of 10 or more.

MOTIONGATE Dubai
For the first time ever students of all ages can get a behind the scenes look at a recreated Hollywood Fantasy world from a theme park perspective:
MOTIONGATE Dubai The Science Behind Theme Park Attractions – The workshop takes you backstage behind some of the parks most memorable rides to see how the magic is made
MOTIONGATE Dubai How To Design a Theme Park: An exciting programme where students learn first-hand from the experts what goes into developing a world-class theme park
Fun and Action: A complete day of entertainment through an immersive experience at the park with the stars of MOTIONGATE Dubai
Bollywood Parks Dubai
Targeting students of all ages with the magic of the much celebrated cinematic industry of Bollywood, the park offers the following packages:
Bollywood Parks Dubai Dance Classes: Participants are given a chance to experience the life of a professional Bollywood dancer in a fun, upbeat and positive atmosphere
Bollywood Parks Dubai Movie Making classes: From acting and directing to production and sound design, students can see and learn what it takes to put together a Bollywood blockbuster
Bollywood Parks Dubai Scavenger Hunt: Learn teamwork, history and math Bollywood Style! Race around the park to answer fun questions and experience the World's first Bollywood themed park.
LEGOLAND Dubai and LEGOLAND Water Park
At LEGOLAND Dubai playful learning is the core of everything. The team has developed fun, hands-on programmes for students aged 5-12 allowing them to learn about robotics programming use LEGO bricks in storytelling and even to learn road safety at the Driving School.
Story Starter: This is the helping hand that kick-starts students' creativity and imagination by working together to create and build stories with LEGO bricks and Minifigures
LEGO MINDSTORMS Space Challenge: Brings Maths and Computing alive outside of the classroom. Students get to complete a series of space challenges with their LEGO MINDSTORMS Education Robots
WeDo 2.0: Taking students on a thrilling journey, where they get to witness a robot come to life
Funtastic Gears: Younger students will be able to build fun and colourful LEGO models that will encourage them to discover basic mechanical principles
Amazing Machines: Students will use the LEGO Technic line to explore basic mechanical principles by designing and building models
Driving School: After a road safety induction, students will also get the chance to drive around a course on their own
LEGOLAND Dubai is also offering the opportunity to book a fun day out for students at LEGOLAND Water Park.
In addition to all of the above, students will also be able to experience Riverland™ Dubai, which requires no entry ticket, to enjoy this new unique destination which has a host of retail, dining and entertainment on offer.
Raed Kajoor Al Nuaimi, CEO of DXB Entertainments PJSC, the owner of Dubai Parks and Resorts said: "We are truly excited to officially launch our schools programme and grow awareness and understanding of the entertainment industry amongst future generations in the region.
Our programme allows school students, community groups and vacationing groups to participate in a magical in-park learning experience. We pride ourselves on having a fantastic team from across the globe with many years of experience in their respective fields and are confident that engaging with them will expand any participants' knowledge and skills. Whether for academic or personal achievements, participants are sure to have an amazing experience learning while having fun."
Dubai Parks and Resorts is the Middle East's largest integrated theme park destination comprising three theme parks: Bollywood Parks Dubai a first-of-its-kind theme park with rides and attractions based on some of Bollywood's biggest blockbusters. MOTIONGATE Dubai – a unique theme park showcasing some of Hollywood's most beloved characters from DreamWorks Animation, Colombia Pictures and Lionsgate as well as the region's first LEGOLAND Park and a LEGOLAND Water Park. The entire destination is connected by Riverland Dubai – a retail and dining destination at the heart of Dubai Parks and Resorts that is free for all to enjoy.
Expected to open in late 2019, Six Flags Dubai will be the destination's fourth theme park and the region's first Six Flags theme park.
For further information on Dubai Parks and Resorts School Programmes visit www.dubaiparksandresorts or call on 800-Amazing.
Follow Emirates 24|7 on Google News.