Dubai Police Chief tests eco-friendly car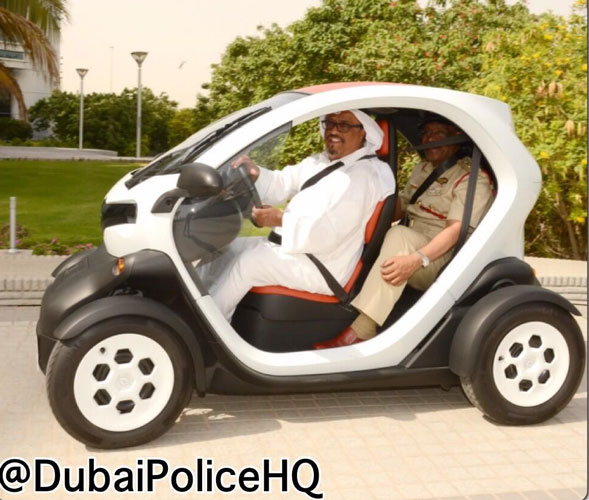 Dubai Police is now turning eco-friendly.
After unveiling the world's most lavish set of luxury patrol cars such as Lamborghini, Ferrari and the Merc SLS, Dubai Police Chief Dhahi Khalfan Tamim tests the new environment-friendly electric car.
Recently, people thronged the Arabian Travel Mart venue to get a glimpse of the luxury patrol fleet.
Two of the luxury patrol cars - a Lamborghini and a Bentley were also on display at the Arab Media Forum which opened in Dubai yesterday.
According to a top official, there will be more such cars added.
General Khamis Mattar Al Muzaina, Deputy Director, Dubai Police had said earlier that Dubai is a tourist destination and we want to develop our patrols as a luxury sign for Dubai. Such cars are unique and will boost the image of the emirate as a tourist destination and so it has been on the Arabian Travel Market. Also it will build up to the Expo 2020."
Follow Emirates 24|7 on Google News.