Dubai Police saves lives: Heart-attack at wheel…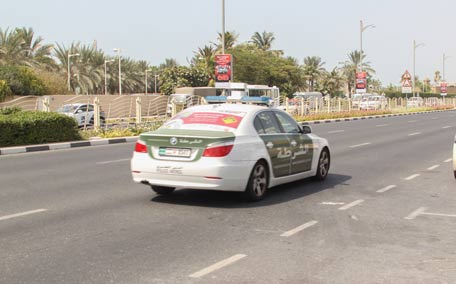 Dubai Police works round the clock to serve the public. The emergency calls the operations room receives vary from traffic-related incidents to health issues and family distress, said a top official.
Brigadier Omar Abdul Aziz Al Shamsi, Director, Command and Control Centre, Dubai Police, said its team work that is the secret of the department's success. This coupled with modern technology helps cops rush to the aid of residents and visitors alike within minutes.
Of the numerous cases solved last year, Brigadier Shamsi recalls one incident when cops helped a person who had suffered a heart attack while driving.
The operations room received a call on 999 from an Asian woman who claimed she was talking to her husband on the phone as he was driving back from work and then suddenly he went silent and she was frightened for him.
She could not guess the location where her husband would have been driving in. So the only lead she could offer cops was his mobile number. The department zeroed in on his car and the exact location he was at by just tracking his mobile number. And within seven minutes, the rescue team was at his help.
They discovered him on Sheikh Zayed Road after suffered a stroke.
Speaking of yet another case, Brigadier Shamsi said, a Canadian doctor called up to say her husband who had gone to the post office in Al Ras area had not returned. She feared for his life as he was a diabetic. As a last resort she had called police as her husband was not responding to her calls, she explained.
She forwarded the details of his car.
Brigadier Shamsi said the cops could not locate the car in Al Ras area. With the help of Etisalat, they traced him at Al Barsha. The patrol team immediately panned the area and found his car parked behind a hotel.
He was unconscious and given medical aid.
Similarly, a woman driver called up the emergency number early morning at 4am and then went silent. Cops traced the call and rushed to her aid on Sheikh Mohammed bin Zayed Road. She was also a diabetic and had pulled aside as she was losing consciousness.
In another interesting case an Iranian family was lost in the desert near Bab Al Shams. A rescue helicopter was rushed to their aid, but they could not spot the family. However, they were on the phone with the department and rescued.





Follow Emirates 24|7 on Google News.