Dubai Police takes 5 kids on a ride in supercars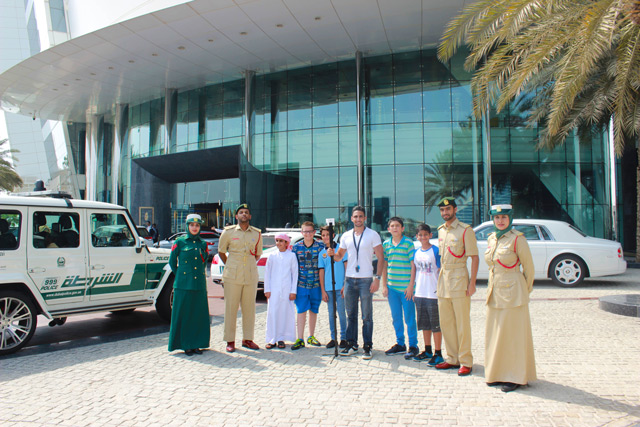 Dubai police partnered with 360VUZ, a Virtual Reality company and app in the Middle East, to make a dream of five children from different nationalities come true by offering them an exceptional experience taking a tour in the emirate, riding their supercars.
Students from Dubai schools were selected who dreamed of being police officers and ride their famous supercars. The teams contacted their parents and surprised these five students with a tour of the top destinations in Dubai riding in the Dubai Police supercars such as a Ferrari, Bentley, BMW i8 and Mercedes G class AMG. The children selected were from five different nationalities such as Emirati, American, Palestinian, Indian and Irish.
The full experience was captured in a 360 virtual reality video for the children to be able to relive this moment for the rest of their lives.
The video will let all the other children across the world that have a passion to be police officers and ride in a supercar to experience this immersive virtual reality experience from any place in the world.
Also, the video offers a spectacular tour in Dubai, The city of Dreams with the company of Dubai police supercars.
"It was our pleasure to partner with Dubai Police on this amazing immersive experience and let all the people from all over the world virtually be able to ride in a Dubai Police Supercar and visit the top destinations of the most magnificent city in the world." Said Khaled Zaatarah , founder of 360VUZ.
"Our mission is to show the world and people living in UAE that the Dubai Police is always there to insure people are safe, and save their lives to help make their dreams come true. We had the pleasure to partner with 360VUZ to help millions of people around the world to ride in our super cars and visit the top destinations of Dubai in a 360 Virtual Video." Said Saif Al Shamsi, Dubai Tourism Police Lieutenant.
Follow Emirates 24|7 on Google News.