Dubai Policeman names firstborn 'Emarat'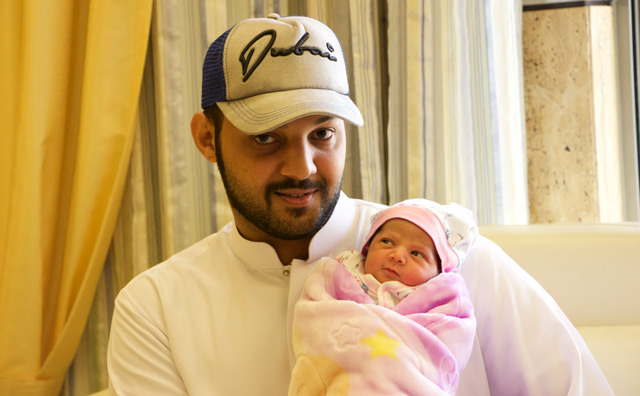 Dubai policeman Abdulrahman Taher Ahmed has named his new baby girl 'Emarat'. She was born last week at the Canadian Specialist Hospital, Dubai.
"My daughter Emarat, the third generation of my family will continue to be inspired by the values of the late His Highness Sheikh Zayed. I would also like to thank my father for instilling these values in us while he served the Dubai Police for close to 40 years.
Naming my daughter after this beautiful country was the least I could do to show my gratitude. I am proud to have been born, raised and educated in the UAE, which hosts and accommodates over 200 nationalities."
Dr. Marlain Mubarak, Consultant OB-Gyne, Canadian Specialist Hospital said, "When we asked Abdulrahman about the name of his new baby, he answered emphatically, 'Emarat'. We are all delighted to share his moment of joy and his sincere feelings towards the UAE."
The year 2018 is being celebrated as the 'Year of Zayed' in the United Arab Emirates to mark the 100th birthday of the late Sheikh Zayed bin Sultan Al Nahyan, the Founding Father of the UAE. As part of the celebrations, the year will feature a series of events and initiatives that highlight the impact of his legacy and the values that he displayed throughout his life.
Follow Emirates 24|7 on Google News.