'Dubai property not inflated'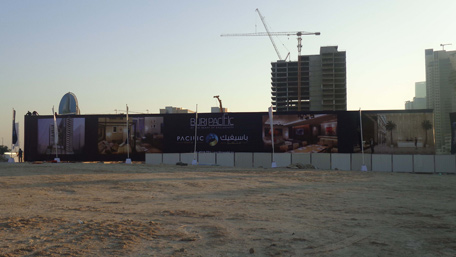 Property prices in Dubai are not inflated and are driven by growing demand from end-users and investors, says a developer.
"Prices here in Dubai are rising due to the increasing demand from investors worldwide who are finding the country as a safe haven and an investment destination. We believe prices in the residential segment will continue to rise," Parvez Khan, Chairman, Pacific Ventures, told Emirates 24|7.
"We were first seeing Indian investors buying in our projects, but now we have investors from the UK, Middle East and Pakistan. Moreover, they are end-users as we see they are not flipping despite paying over 40 per cent payment after which we allow them to sell their apartments," he adds.
JLL, a global property consultancy, said earlier the Dubai property market will not witness any correction this year though prices rose "irrationally" in 2013 as it dismissed concerns of bubble in the market.
Knight Frank, a UK-based consultancy, predicts a 10 to 15 per cent price increase in 2014. Citi, a top global bank, on the other hand, states the current pace of population growth in Dubai can absorb on average 25,000 new units per year.
Pacific Ventures has commenced work on Burj Pacific, its flagship residential project in Burj Khalifa district with Goldline Contracting Llc being the awarded the contract.
"The work has commenced and we expect to complete the project by 2016-end," Khan reveals.
The 22-storey tower comprises one-, two- and three-bedroom apartments and three-bedroom duplexes and has five levels of parking. The project's L-shaped design offers over half of the 120 apartments a view of Burj Khalifa.
Follow Emirates 24|7 on Google News.