Dubai Rains: Stable, partially cloudy weather forecast for Friday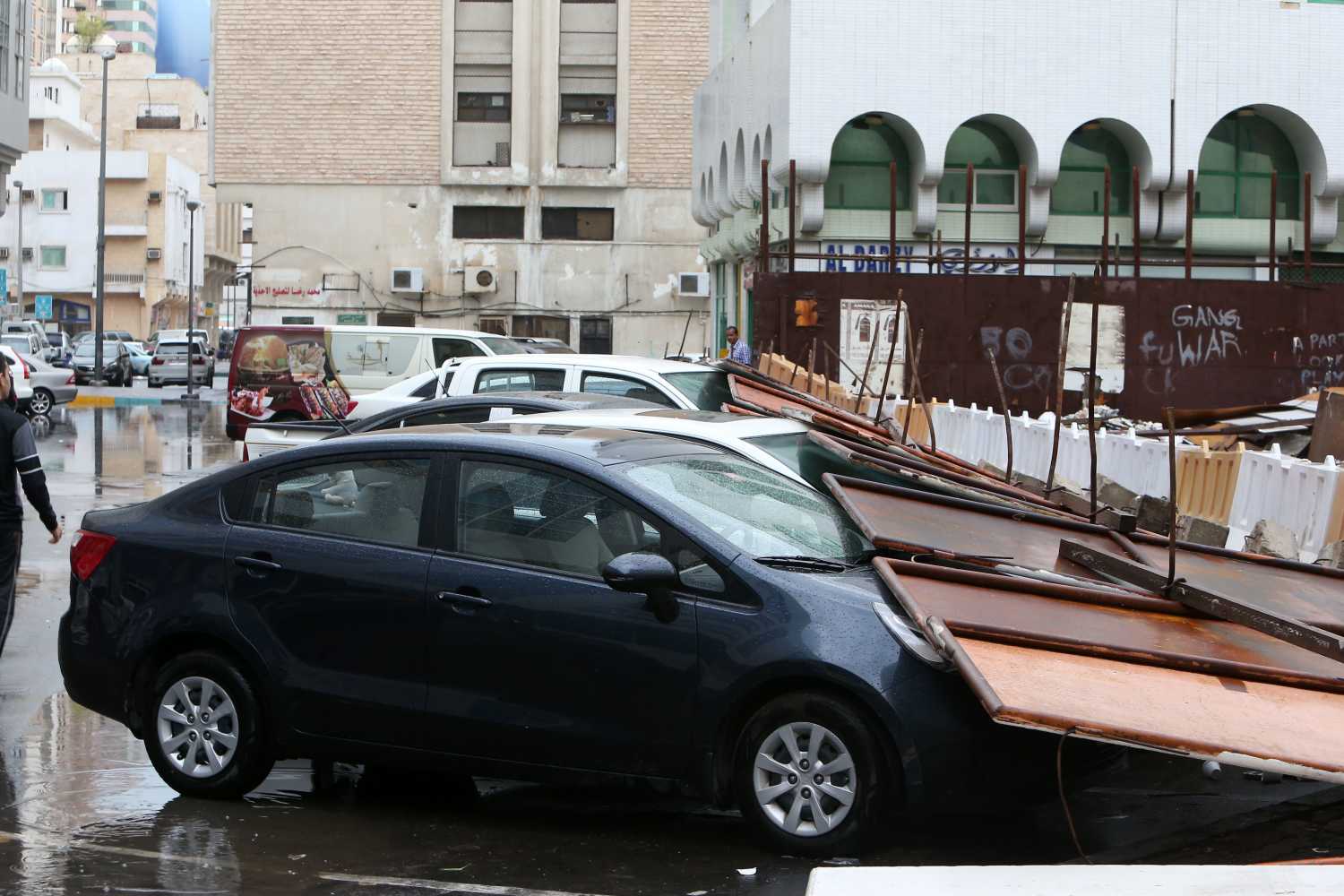 LATEST: The UAE's National Centre for Meteorology and Seismology (NCMS) has said that weather conditions tomorrow (Friday) are expected to be generally stable and partially cloudy in some areas.
NCMS also said there could be light to moderate winds, a rise in temperature, and a relative increase in humidity tonight (Thursday) and in the early hours of tomorrow (Friday) morning especially in inland and coastal areas which will possibly cause some mist or fog.
EARLIER REPORT
As the UAE's weather bureau forecasts more rainfall today (Thursday), Dubai Police is urging motorists to be cautious on the roads after 253 accidents were reported yesterday in wake of the storm.
Caught by the torrential downpour, Dubai emergency services swung into action to ensure movement of people across the city by diverting and controlling traffic, opening manholes and pumping water off the roads.
Dubai Police stated the accidents were reported across seven hours, even as more than 3,200 emergency calls were patched through to the command centre.
Traffic delays, waterlogging in Dubai; Abu Dhabi resumes flightsVideo- Ajanta Paulhttp://www.emirates247.com/news/emirates/abu-dhabi-hit-with-130kmph-winds-110mm-rainfall-hail-recorded-2016-03-09-1.623723

Posted by Emirates247 on Wednesday, March 9, 2016
The UAE's National Centre for Meteorology and Seismology (NCMS) said more thunderstorms can be expected in the country on Thursday, with yesterday's stormy weather bringing down 110mm of rainfall in select areas, with wind speeds reaching 130km per hour.
"The unstable weather will continue into Thursday, which much of the rainfall concentrated in the northern and eastern region of the UAE," said an NCMS spokesperson.
"The amount of clouds will increase over scattered areas accompanied by thunder and towering clouds, with a chance of scattered rain with different intensity, causing flood-like conditions near the eastern and northern mountainous areas," the spokesperson added.
"The cloud amount will decrease gradually during the night and Friday morning."
Rainwater gushing through the Fujairah valley. (Al Bayan)
A flashflood warning, along with a marine warning with 10-feet high waves have also been issued.
As Dubai Police, along with other authorities, gear up for the storm, Colonel Saif Muhair Al Mazroui, Director of Dubai Traffic Police, said in a statement: "Motorists should always keep a safe distance between cars and adjust their speed to the weather conditions."
He continued: "Allow extra time for your journey and check your planned route. It's also advisable to slow down as rain makes roads slippery."
Al Mazroui said accidents happen during bad weather conditions that cause low visibility tend to be more severe.
"People should follow safety instructions and regulation to avoid any accidents," he said.
Follow Emirates 24|7 on Google News.