Dubai ranked 4th most popular destination in the world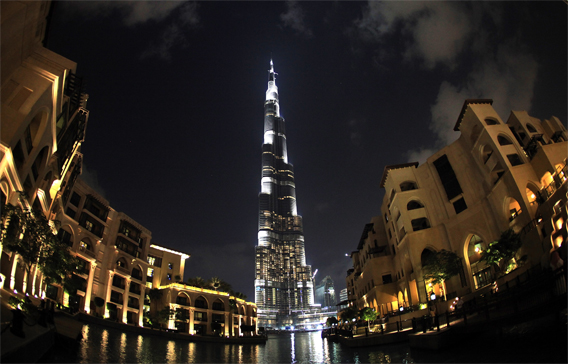 Dubai has retained its ranking as the fourth most popular travel destination in the world, according to the ninth annual Mastercard Global Destinations Cities Index. The emirate welcomed 14.87 million international overnight visitors in 2016, with an expected continued growth of 7.7 percent for 2017.
Dubai continues to be the city with the highest international overnight visitor spend, amounting to US$28.50 billion in 2016. Abu Dhabi, with a Compound Annual Growth Rate, CAGR, of 18.9 percent between 2009 and 2016 in its growth of visitors, also retained its position as the fastest growing city in the Middle East and Africa, and is the fourth fastest growing city globally.
Khalid Elgibali, Division President for Middle East and North Africa, Mastercard, said, "Dubai's top rankings in the ninth Mastercard Global Destination Cities Index reaffirms the strength of the emirate as a leading global travel, tourism and shopping destination. With its relentless focus on continuously innovating its business and leisure infrastructure and offerings, Dubai continues to reinforce its position on the world map as a highly attractive destination for visitors of all ages and nationalities. The city's retail sector coupled with its year-round calendar of festivals, events and a wide range of shopping experiences, also continues to be a huge draw for international visitors as supported by its ranking as the top global destination in terms of visitor expenditure."
Issam Kazim, CEO, Dubai Corporation for Tourism and Commerce Marketing, DCTCM, said, "Travel and tourism are among Dubai's key economic contributors and the city's strong rankings in the Mastercard Global Destination Cities Index 2017 confirm the effectiveness of partnerships between the government and private sector in driving growth."
"Dubai continues to be a must-visit and must-return destination for both business and leisure travellers, and the opening of world-class attractions and venues such as IMG Worlds of Adventure, Dubai Parks and Resorts and Dubai Opera in 2016 enhanced the offering for all visitors, including families."
"With new offerings in 2017 including La Perle, the city's first permanent theatrical show, and hotels such as Dukes Dubai and Address Boulevard taking the total number of rooms to over 105,000, Dubai has something fresh to offer visitors each time."
"The retail sector, with festivals, promotions and events throughout the year, is also enhancing this appeal even further with visitors to Dubai presented with the opportunity to discover an extensive and ever-growing range of shopping activities for all budgets."
Follow Emirates 24|7 on Google News.