Dubai rent boom: Building watchmen cashing in on the hike?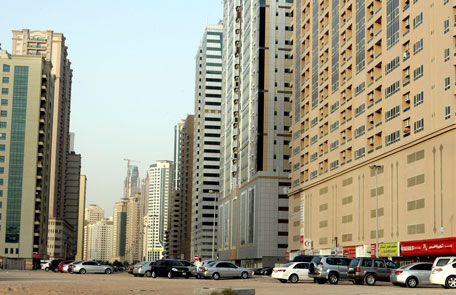 A section of tenants in Dubai's Al Nahda area are upset over how their building watchmen are cashing in on their rent renewal.
Apparently, with rentals soaring across the emirate and beyond, some watchmen are making a killing by offering to negotiate on the new rent if the tenants were willing to pay them a "token amount".
This despite Dubai's Real Estate Regulatory Agency (Rera) setting up a rent calculator and ensuring the rent hike remains regulated.
"I was paying Dh55,000 annually for our 2-bed apartment in Al Nahda," a resident who requested anonymity told Emirates 24|7. "For the new year, the rent has been increased to Dh65,000".
That's a whopping Dh10,000 jump, and one that the resident was obviously unhappy about paying.
The watchman of their building then proposed that the rent hike could be slashed by Dh5,000, if they were willing to pay him Dh2,000.
"Our building watchman convinced us that he could negotiate on our behalf, only if we were willing to pay him Dh2,000," the resident explained.
"At first, I thought he was joking. But, when we went to hand over our new rental agreement (which did state Dh60,000 as the new rent), along with the four cheques, the watchman asked for his cut.
"When we appeared shocked at his blatant request, he said he will not accept the cheques or the rental agreement, unless the Dh2,000 was paid to him."
Other residents in the building, who had not expressed any desire to pay the extra cash to the watchmen, found their new rent at Dh65,000.
Some, in fact, claimed the watchman reduced the "token amount" to Dh1,000.
"This is a bit strange. I do not know who is making money here. The watchman claims he isn't getting any cut, and the amount goes straight to the office," added another tenant, who is a Pakistani national.
Emirates24|7 contacted a few real estate agents in the area but they insisted that they were unaware about such trends.
"I don't think the building watchmen can negotiate the annual rent. It is up to the landlord and no one else," said an agent who deals with properties in Al Nahda.
He claimed that prices for all buildings are more or less fixed. "There is no such bargaining. Barring two or three buildings, the rents are non-negotiable in the area."
Even for new tenants, the rents are fixed and remains unchanged even if the number of cheques are altered.
"Earlier there used to be discounted rates if a tenant paid in one cheque. That doesn't seem to be the case now," he added.

The discrepancy in the rental amount that a watchman and a building agent give, appear only when there is some minor confusion. "Otherwise such things do not happen," he insisted.
He informed that 1-BHK is between Dh51,000 and Dh75,000, for a 2-BHK between Dh60,000 and Dh105,000, and 3-BHK goes up to Dh110,000 in Al Nahda.

Also read:
Dubai rent hike cap in force now



Know your rights: By how much can rent be hiked in Dubai?
Follow Emirates 24|7 on Google News.