Dubai ripple effect felt in Northern Emirates real estate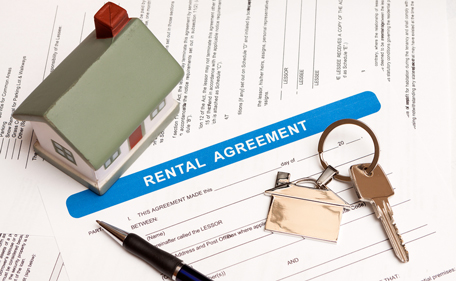 The relocation of budget conscious tenants from Sharjah to Dubai has slowed down, following the softening of rents in Dubai, according to Asteco.

In its "UAE Property Review 2014 Highlights & 2015 Outlook" report, the consultancy said a "muted" year is on the cards in terms of market movement following modest 10 per cent average rental increase in Sharjah, Ajman, Ras Al Khaimah (RAK) in 2014.

"The real estate market of the northern parts, particularly Sharjah and Ajman, has traditionally been characterised by strong interdependence with Dubai due to overflow demand. That scenario peaked most recently in Q1 2014 and with the current slowdown in Dubai, which has effectively put the brakes on tenant migration, a potential correction in rental rates for both Sharjah and Ajman is anticipated in 2015," said John Stevens, Managing Director, Asteco.

Both Fujairah and Umm Al Quwain, however, are unlikely to see much change for the year ahead, as they are less inter-related with Dubai.

Strong levels of growth and high occupancy levels throughout these emirates were recorded in the first half 2014, but the second half of the year saw downward pressure on leasing rates, which were already around 50 per cent cheaper than similar properties in Dubai, and even 60 per cent more affordable in Ajman. Some tenants had also relocated to cheaper accommodation within the Sharjah borders as certain landlords were unwilling to negotiate rental rates.

Sharjah and Ajman have historically seen less dramatic swings in rental rates over the last six years, with apartments on average 16 per cent and 17 per cent, respectively, lower in Q4 2014 than the peak rates achieved in 2008.

A two-bedroom apartment in Sharjah's Al Khan area was leasing at Dh65,000 per annum (pa) in 2008 before hitting a low of Dh33,000 pa in 2012 and increasing to Dh53,000 pa in the final quarter last year.

The popularity of a number of major water-front and golf course master-planned communities in RAK, including Al Hamra Village, Mina Al Arab and Marjan Island, is also expected to hold firm this year, the report said, forecasting stable levels of demand from both sales and leasing as these communities.

"RAK had a relatively good year in 2014, as a good value-for-money option with a selection of quality properties available at reasonable prices, and regulatory transparency on property ownership promoting strong demand; whereas Sharjah's sales potential is still stymied to a certain degree by the absence of clear ownership regulations," Stevens added.

[Image courtesy: Shutterstock]
Follow Emirates 24|7 on Google News.