Dubai's Gold Souk decks up with DSF fineries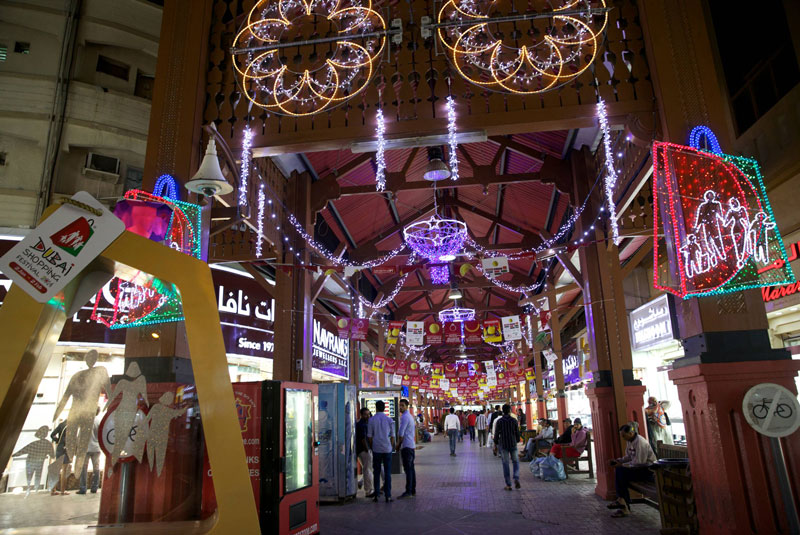 Like every year, this one too is packed with sparkling treasure troves for the city's dedicated shoppers.

In keeping with Dubai's image of being the best destination to source unique gold buys, the Dubai Shopping Festival has unveiled ways of rewarding shoppers in gold.

Gold souk, which is home to over 300 gold shops, is also decked out for the 19th edition of the annual shopping festival.

Many discerning buyers always trek to gold souk to make their glittering purchases. Other than the incredible spread of gold jewellery, the souk also boasts exemplary customer service.

"DSF is considered to be one of the most important seasons for the jewellery sector in Dubai. Gold sales are soaring by the day, much more than the diamond products. Even the return on investment is increasing as well," says Mohammed Al Yafie of the Al Romaizan Jewellery.

"We are experiencing higher sale volumes than 2013 with shoppers purchasing gold of the highest caliber.

"We are also noticing that people are more interested in buying light jewellery sets so they can wear them daily. Majority of our customers are Asians, most of them from India and those from other GCC countries."

Grace, who lives in the Philippines, visited the gold souk with her mother.

"We are here to check out the array of jewellery collections. Gold souk is one of the most important tourist destinations in Dubai. While there's a lot in store for shoppers, it also happens to be an economic centre with all the gold trading that goes on here. The experience becomes all the more special as shoppers can negotiate with the shopkeepers and bag amazing deals."

Mehmood Mohammed, Mohammed Adel and Mohammed Gamal from Egypt went to the gold souk to look for authentic gold designs.

"We have also participated in the DSF gold raffles and are patiently waiting to find out if we won or not. We are hoping to win the 1 kilo of gold and 1 solitaire ring that's the daily prize."

Shoppers at the gold souk can enter the DSF gold raffle by buying gold jewellery worth Dh500 or more at all participating outlets of the Dubai Gold & Jewellery Group.

Further, visitors can double their chances to win by spending Dh500 or more on diamonds, pearls and watches, which then entitles them to two raffle coupons. Shoppers can also participate in the daily raffle by purchasing a special coin commemorating Dubai's historic win to host the Expo 2020. The Expo 2020 coins are available at the Gold Souk besides other gold shops in Dubai.

Follow Emirates 24|7 on Google News.