Dubai's growth in 2013 exceeded expectations: Ahmed bin Saeed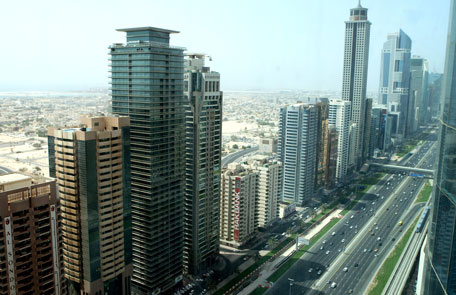 Dubai's economy, the most diversified in the oil-rich region, grew by around 4.9 per cent in 2013 to surpass forecast growth of 4.1 per cent and it could achieve similar results this year, according to Sheikh Ahmed bin Saeed Al Maktoum, chairman of the economic development commission in Dubai's Executive Council.
Commenting on the recently issued government report on the domestic economic for the first half of 2013, Sheikh Ahmed said Dubai's GDP recorded high growth despite slackening growth worldwide, adding that this proved the economy's resilience.
"Growth last year surpassed expectations mainly because of the concerted efforts exerted by the competent government departments and their work as one team," he said, according to the Arabic language daily Al Bayan.
"These achievements clearly reflect the strong confidence enjoyed by Dubai's economy and its global competiveness as well as an indication that growth will be sustained in the next years at even higher rates."
He said high growth is expected in the next three on the basis of strong performance in the past three years as a result of increased demand on services, a surge in foreign investment, large infrastructure projects and "pioneering" government initiatives.
Al Bayan cited the report showing Dubai's real GDP growth in 2014 was one of the highest rates in recent years, standing at 4.9 per cent compared with projected growth of 4.1 per cent and the 2012 growth of 4.4 per cent.
Follow Emirates 24|7 on Google News.