Dubai's medical 'correction' insurance: Treatment, flights, stay?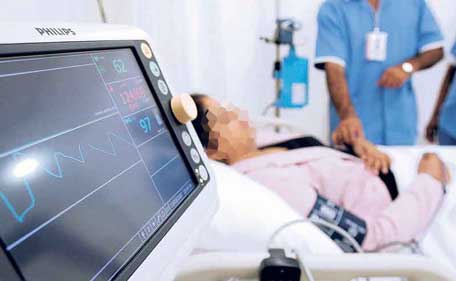 Tourists who have availed of medical treatment in Dubai and are required to come back due to complications or medical error might see the costs involved covered by insurance, the Dubai Health Authority (DHA) announced yesterday at the ongoing Arab Health conference in Dubai.

"The DHA is studying an initiative providing medical tourism insurance packages to further boost medical tourism to the emirate," said Essa Al Maidoor, Director General of the DHA.

Corrective or post-operative treatment, costs of the return flight and accommodation would be covered if the patient were to require follow-up treatment of a medical service attained in Dubai.

"This is in case a complication arises," explained Layla Al Marzouki, Acting Director of the Health Regulation Department and Director of the Dubai medical tourism initiative.

"This is not to say that medical error rates are high in Dubai. Rather, we want to give patients coming from abroad the peace of mind that in case something does go wrong, they are able to return to Dubai."

At the same time, the insurance policy would include coverage similar to that of travel insurance, making the package an all-inclusive policy catered to the medical tourist, Marzouki explained.

"It will be different from travel insurance although it will cover all components of travel insurance, such as free-of-charge emergency treatment. The idea is to have a single insurance that suffices."

The initial treatment, however, is not covered by the policy.

Tourists are offered several medical tourism packages with discounted rates for medical as well as tourism facilities, but these packages will not be linked to the insurance packages.

"At the moment we are still studying whether we will make the insurance coverage mandatory or optional," said Marzouki.

Meanwhile, the DHA has announced the introduction of a medical tourism visa, which provides stay in the country for three months and can be extended afterwards.

The visa corresponds to the medical insurance policy, which will be redeemable within three months after the initial treatment.

The insurance policies will only be available to medical tourists from abroad who can demonstrate that the treatment to be corrected was availed in Dubai.
Follow Emirates 24|7 on Google News.