Dubai's Nakheel descends on MIPIM with US1.6bn worth of real estate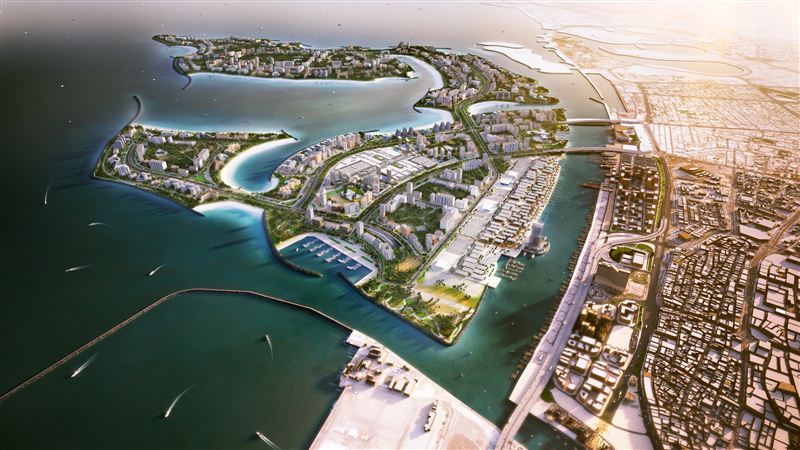 Dubai-based master developer Nakheel is heading to France with USD1.6 billion worth of real estate to target international investors at MIPIM, the world's premier real estate summit.
The developer is showcasing a diverse range of investment opportunities including land plots for commercial, residential or hotel development and completed built-form residential units – offering rental yields of up to nine per cent annually – at prime locations across Dubai.
Nakheel, creator of iconic, globally-famous developments including Palm Jumeirah, The World and the upcoming Deira Islands, is aiming to add to its existing pool of international customers, whose investments already total nearly USD28 billion.
Since its launch in 2001, Nakheel has delivered ground-breaking, landmark developments that have helped to transform Dubai into a global hub for living, tourism and trade. The company continues to play a key role in further shaping Dubai into a world-class destination – and a magnet for overseas investors – by delivering new projects in line with the Government of Dubai's vision.
Nakheel awarded construction contracts worth more than USD800 million in 2016, with another USD2.7 billion due this year.
Speaking at MIPIM, Nakheel CEO Sanjay Manchanda, said: "Nakheel is proud to be back at MIPIM to build on the success of last year.
"In the 12 months since MIPIM 2016, Nakheel has announced record annual profits of USD1.35 billion, signed joint ventures with international partners, completed the first phase of infrastructure at Deira Islands and opened an extension, Metro link and hotel at Ibn Battuta Mall. We also unveiled PALM 360, our new, iconic landmark hotel and residential development on Palm Jumeirah – and one of the highlights at MIPIM 2017.
"Dubai is home to the world's busiest airport, the host of Expo 2020 and an increasingly-popular tourism hotspot. Its population is expected to double to 5.2 million by 2030 and the Government is targeting 20 million tourists annually by 2020. All this adds up to one of the world's fastest-growing cities that continues to offer unrivalled opportunities for investors."
More than 27,000 investors have already bought 41,000 land plots or residential units – collectively worth USD30 billion – from Nakheel, with Palm Jumeirah, Jumeirah Village and Jumeirah Islands among the most popular investments.
The Nakheel stand at MIPIM features scale models of the world-famous Palm Jumeirah and the recently-announced PALM 360, a landmark twin-tower hotel and residential complex towering 220 metres above Palm Jumeirah, offering 1,115 sq mtr penthouses, a rooftop infinity pool and, as the name suggests, 360 degree views of Dubai.
Also on show is Deira Islands, the new, 15.3 sq km coastal city that is transforming Dubai's Deira district into a world-class tourism, retail and entertainment hub, where Nakheel has already invested more than USD800 million in infrastructure and project construction. A range of residential units – some ready for handover – at various locations in Dubai is also featured.
To find out more about Dubai, Nakheel and the investment opportunities on offer, visit Nakheel at stand C20, MIPIM, Palais des Festivals, Cannes, 14-17 March 2017.
Follow Emirates 24|7 on Google News.