Dubai's newest icon: $1bn ICD Brookfield Place launched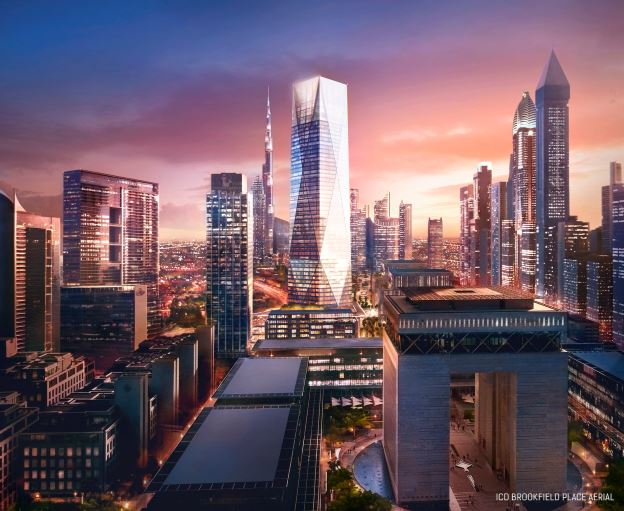 Investment Corporation of Dubai (ICD), the investment arm of the Dubai government, and Canada's Brookfield Property Partners broke ground on Dh3.67 billion ($1 billion) ICD Brookfield Place, an office and retail development in the Dubai International Financial Centre (DIFC) on Wednesday.
Mohammed Al Shaibani, Executive Director & CEO of the Investment Corporation of Dubai, said: "Today's ground-breaking marks the establishment of a significant presence for ICD Brookfield within the DIFC. The tower will be a world class development that enriches its surrounding area and significantly adds to the Dubai skyline."
He added that there was good demand for quality office space in Dubai and they were expecting a 15 to 20 per cent return on investment.
Al Shaibani reiterated that all the necessary funds were in place to complete the tower in 2018.
Designed by Foster + Partners, the 54-storey tower will have over 900,000 square feet of Grade A office space with the top three levels consisting of sky view suites. An adjacent five-storey bulding will house 150,000-square-foot retail center, featuring multiple terraces and an open garden on the top level with views of Burj Khalifa.The project will be connected to the existing DIFC gate precinct.
Brookfield Multiplex and South Korean Ssangyong Engineering & Construction Company are the main contractors. JLL and CBRE are acting as the joint leasing agents for the project.
The tower – on target to achieve a LEED Gold rating – is shaped to reflect the sunlight, the developers said.
In 2011, ICD and Brookfield announced they would each seed the $1 billion real estate fund, which will have a life of eight to 10 years.
The initial capital was $100 million with the companies later working to raise funds from a select group of local, regional and international investors.
ICD is the investment arm of the Government of Dubai and holds stakes in over 30 companies, including Emaar Properties and Emirates Airlines.
Brookfield is one of the world's largest commercial real estate companies, with over $65 billion in total assets. It is listed on the New York and Toronto stock exchanges.
Follow Emirates 24|7 on Google News.