Dubai schools get wellbeing report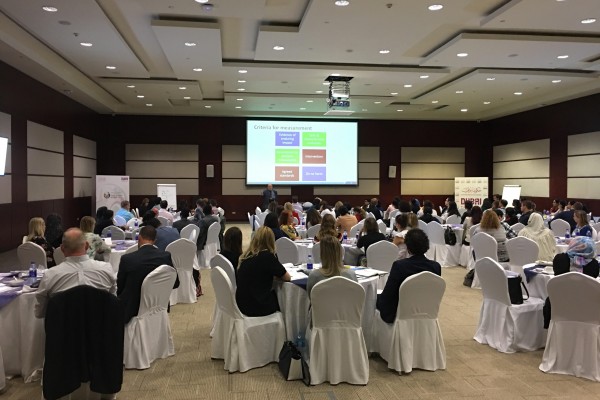 Every school in Dubai has received a dedicated wellbeing report as part of the first-ever Dubai Student Wellbeing Census by Knowledge and Human Development Authority, KHDA. The individual school reports provide an in-depth understanding of what drives the happiness and wellbeing of students.
Dr. Abdulla Al Karam, Chairman of the Board of Directors and Director-General of KHDA, said, "Schools are now empowered with more information than ever and they have the right tools and data to understand student wellbeing better. By providing individual reports to every school in Dubai, we are allowing schools to have a dialogue and look at ways to promote positive education practices and enhance wellbeing."
Over 400 teachers from more than 140 schools in Dubai were hosted by KHDA at wellbeing workshops with international experts. The wellbeing census is the first of its kind in Dubai and is run by KHDA in partnership with the Government of South Australia. Almost 65,000 students from Grades 6 to 9 in 168 schools of Dubai participated in the census.
Data from the census helps schools to understand how students feel about their school life, home life, themselves and their relationships with others. The data will also provide insight into student attitudes towards their experiences in and out of school.
"The workshops encourage school teachers to interact with each other and learn from the experiences of other schools. Creating this platform to share ideas and discuss new ways of wellbeing will contribute in our effort to promote greater happiness in schools"
Results of the first ever Dubai Student Wellbeing Census showcased 84 percent of students in Dubai reported high levels of happiness.
Follow Emirates 24|7 on Google News.