Dubai taxi fares to go up from Friday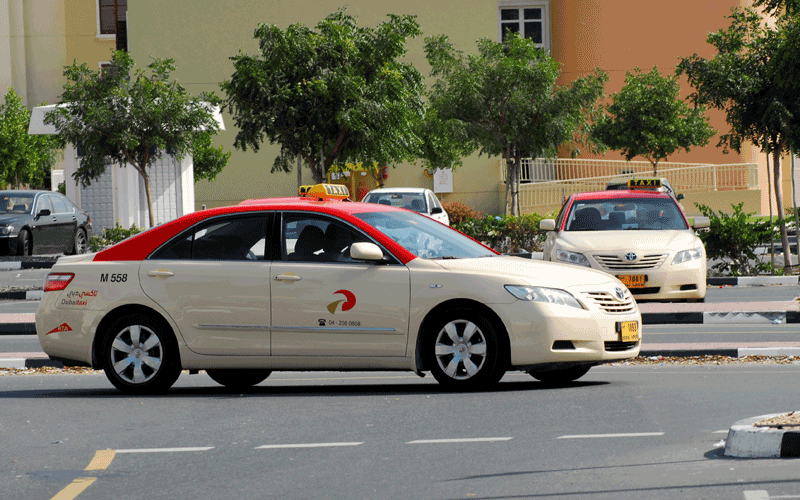 Dubai taxi tariff has been hiked by 11 fils per kilometres from Friday, January 21, 2011, said a press statement by Public Transport Agency.
CEO of Public Transport Agency Eisa Abdul-Rahman Al Dosari said the increase is not intended to generate more profit for RTA or the five franchise companies operating in Dubai but to offset the rising fuel prices.
Brent crude prices rallied last week to around $98 a barrel while US oil futures were at about $91, well above the $70-$80 range that Opec's top exporter Saudi Arabia says is comfortable for both producers and consumers.
Al Doasri pointed out that Public Transport Agency did not allow the franchise companies to increase the taxi tariff, noting that the last tariff increase made was in 2005.
"Despite the fact that fuel prices have continued to rise over the past years, the tariff remained fixed. The current taxi tariffs of Dh1.6 per kilometer, has now been increased to Dh1.71 per kilometer; which works out as an increase of only 11 fils per each kilo meter i.e. Dh2.20 per twenty kilometers. This increase, however, does not apply to meter starting tariff," stated Al Dosari.
CEO of Public Transport Agency stated that over the past period, extensive financial studies and analyses were conducted with RTA officials to reconsider the taxi tariff. These studies were submitted to the Department of Finance which endorsed it and accordingly this tariff revision was made.
"Over the last period, we have faced a serious problem with the franchise companies operating in Dubai, namely Dubai Taxi, Cars Taxi, Metro Taxi, National Taxi, and Arabia Taxi. These companies complained of the high fuel prices that do not match to the current tariff in place, which might result in them incurring losses or even ceasing business altogether. That is why we opted for this solution and introduced this marginal increase, which all community segments can afford in an effort to make the franchise companies operate without stoppage", added Al Dosari. He noted that taxi fares in Dubai were still considered among the cheapest in the metropolitan cities.
"RTA, represented by the Public Transport Agency, has always been keen on improving the performance of franchise companies in a bid to increase the level of services provided to residents, tourists and visitors hailing to Dubai from all over the world," said Al Dosari in a final remark.
More: Diesel prices hiked by up to 17%
Follow Emirates 24|7 on Google News.