Dubai Taxi launches Limo service for tourists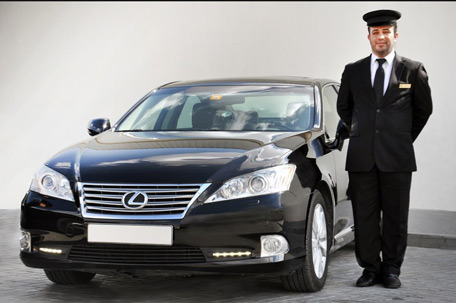 The Dubai Taxi Corporation (DTC), at the Roads and Transport Authority (RTA), has launched a 24|7 limousine service offering deluxe vehicles with excellent chauffeurs for customers in the tourist sector such as hotels, tour operators, and airline companies in addition to government companies & entities.
"This step is taken in the context of endeavors of the DTC to improve the services offered in general and to this important sector in particular under its strategic vision of: Pioneers in Passenger Transport Services. This service is provided in an excellent service environment characterized by luxurious & exclusive services; different from the standard taxi service," said Yousef Al Ali, CEO of the Dubai Taxi Corporation.
This service can be booked by sending an e-mail message to: (ask.limo@dtc.gov.ae), calling (04-2080555), visiting DTC's customers service office at the Arrivals Lounge, Terminal 3, Dubai Airport, or through the smart app: DTC Limo.
"The service is offered at competitive rates & at a variety of meter-based fare options varying according to areas and the timing. Booking can be easily completed through the website, smart phone apps, e-mail, or telephone. Well turned out, decent and professional chauffeurs are provided along with modern & deluxe vehicles, 24/7 customers care center, and reception services at Terminals 1, 2 and 3 at the Dubai Airports.
"Customers service staff are deployed 24/7 to welcome visitors and escort them to their Limos. A personal welcome is offered to the guest upon arrival at Terminal 1, 2 or 3 of the Dubai Airports where the guest is identified through a digital board displaying the name of the guest who will then be accompanied to the VIP Lounge and assistance offered in carrying bags," explained Al Ali.
"The DTC is keen on responding to all inquiries and suggestions relating to limo services within 24 hours, and offer top class services & facilities. The DTC manages over 4600 cabs offering a variety of services including the standard taxi, Hala Taxi, Ladies & Families Taxi, Airport Taxi, Hatta Taxi, Hybrid Taxi, and the VIP Taxi. To run such services, the DTC employs more than11,000 taxi drivers to serve the public and clients 24|7 on shift basis.
Follow Emirates 24|7 on Google News.