Dubai Taxi rewards 155 high-performing cabbies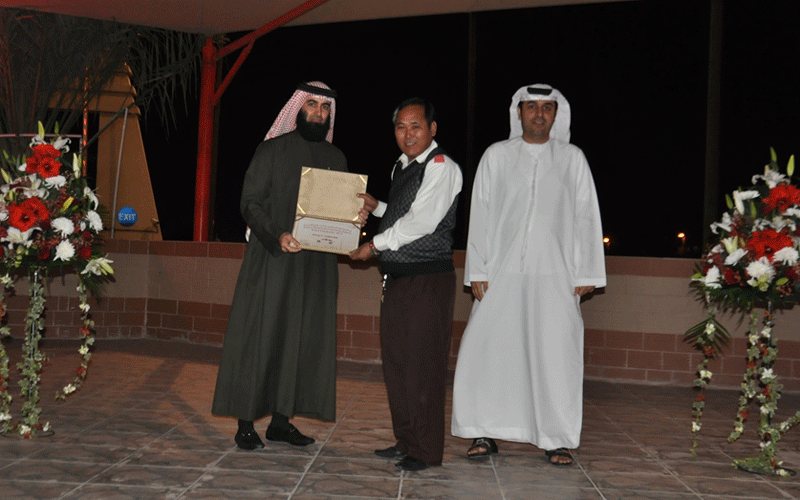 The Dubai Taxi Corporation (DTC) has honoured 155 taxi drivers in recognition of their performance and dedication to provide first-class service to customers at an event at Al Ittihad Rest House at DTC premises.

"The DTC attaches considerable attention to distinguished drivers and allocates an annual budget of about Dh2 million as rewards for them under a system that selects drivers on the basis of excellent results achieved in delivering services to customers," said Mansour Al Falasi, Acting CEO of the Dubai Taxi Corporation.

"The breakdown of 155 drivers honoured was as follows: 5 drivers in Category 1 were granted cash rewards of Dh10,000 0 each, 50 drivers in Category 2 were granted Dh5,000 each, and 95 drivers in Category 3 were granted Dh2,000 each. In the Best Category in terms of improved performance between the first and second quarters last year, honourees were rewarded with a cash amount of Dh2,000 each," said Al Falasi.

"We are continually following up the performance of cabdrivers and rewarding their distinguished efforts. In assessing drivers performance we base our evaluation on a host of parameters that include honesty, customer complaints, results of the mysterious shopper/rider, daily income per kilometre, accidents, traffic fines, and black points.

Follow Emirates 24|7 on Google News.