Dubai Taxis' Salik: Only 100 vehicles charging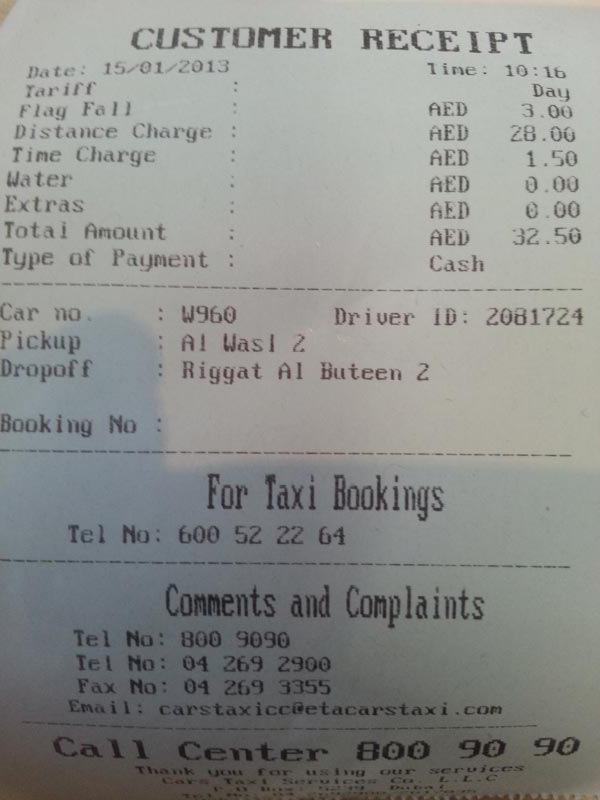 As of yesterday (Tuesday), Dubai taxi passengers will be charged the Salik fee in addition to the fare of their taxi ride when they cross one or more Salik toll gates.

However, the introduction of the Salik fee in taxis is being done in phases, and today only 100 taxis were fitted with the new system with the added charge. So, many taxi commuters did not have to pay the Salik fee today.

"I was prepared to pay the extra Dh4 as I cross the Barsha toll gate on my way to work. But surprisingly I paid the same fare as I always pay," said Karen Lingenboom, a Dutch resident in Dubai.

Taxi drivers were as surprised as taxi commuters. "I was told that the Salik fee would be added to the taxi fare from today but I have not heard anything about it. I have crossed several Salik toll gates, but the charge was not added," says a taxi driver who preferred to remain anonymous.

"Today 100 taxis started charging the Salik fee," explains Adel Shakry, Director of Transportation Systems, Public Transportation Authority (PTA). "By the end of the month we will have covered all taxis totaling 8,008."

The Salik fee will be automatically added to the taxi fare without the intervention of the taxi driver. To do this, RTA is upgrading the meters of all taxis in Dubai.

"The taxis that have been fitted with the new system will have a notice on the dashboard, so the passenger will know that the Salik fee will be added once the taxi crosses a toll gate," explains Adel.

Taxi drivers have been told to inform the customer about the addition to the charge and offer the possibility of avoiding the Salik toll gates. "By introducing Salik for the taxis, we can reduce congestion on roads like Sheikh Zayed Road considerably. Passengers can use alternate routes to avoid paying the Salik toll," Adel added.

Follow Emirates 24|7 on Google News.