DXB airfield gets one of world's first LED systems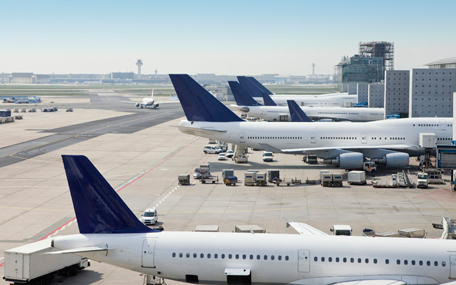 Both the southern and northern runways at Dubai International (DXB) have been equipped with one of the world's first complete LED airfield lighting systems.

The recently completed project was designed to help the airport accommodate future growth by implementing technology to enable more efficient, reliable and sustainable operations.

Honeywell installed more than 8,200 LED lights and 1300km of cabling in just 80 days. Most critically, the airport remained operational throughout the entire programme.

Honeywell said in a media statement today that these improvements are critical to the airport's long-term viability and success. According to figures for the Airport Council International, DXB recently overtook London Heathrow as the busiest airport in the world, serving more than 70.4 million passengers during 2014.

Read: It's official: Dubai is world's busiest airport

"We are extremely proud to have been a part of the DXB runway refurbishment success story. This project is a game-changer in terms of promoting efficient, safe and reliable airfield operations," said Norm Gilsdorf, president, Honeywell Middle East, Russia and Central Asia.

"Dubai's aviation sector has experienced phenomenal growth and we commend Dubai Airports for its forward-looking approach. The airport has set a blueprint for innovation across the Middle East and the world."

The two-phase project began on May 1, 2014, with an upgrade to the airport's southern runway; the second phase involved a major refurbishment of the northern runway.

On the southern runway, Honeywell helped construct new rapid-exit taxiways to increase the capacity and improve operations. New visual guidance signs and navigational lights were also installed in this initial phase.

The northern runway component of the project saw Honeywell transforming the current airfield ground lighting (AGL) to a fully-fledged LED lighting system across the runways and taxiways. This new lighting provides a number of expected advantages over the old AGL including a reduction in 'down time' by lessening the time spent on maintenance, which in turn is expected to lead to an increase in the number of landing slots per year.

It also helps to promote more sustainable operations, enabling savings on energy usage and the associated costs.

"Given the complex nature of our operations, projects like the runway refurbishment can be extremely challenging and require skill and teamwork to make them a success. Honeywell's installation of one of the world's first runway and taxiway using LED lighting in 80 days was a critical element of the overall project," said Chris Garton, Executive Vice President of Operations for Dubai Airports.
Follow Emirates 24|7 on Google News.