Easy 4-year Australia visa now, but changes soon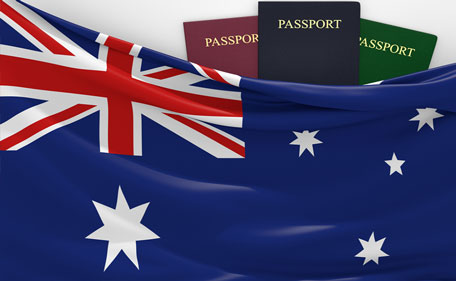 If you are planning to move to Australia as a skilled migrant, this news is likely to impact you.
According to latest updates, changes may be introduced to the 457 visa, which has been a popular choice of many moving to the country.
​The temporary work (skilled) visa (subclass 457) allows skilled workers to enter Australia and work for an approved business for up to four years.
To be eligible for this visa, you must be sponsored by an approved business. A business can sponsor someone for this visa if they cannot find an Australian citizen or permanent resident to undertake the skilled work. You can be within or outside Australia​ when you submit your application.
Subclass 457 visa-holders can work in Australia for a period of between one day and 4 years. In addition, they may bring eligible dependents with them to Australia.
These dependents in turn can work and study in Australia. After entering Australia, the visa holder has no limit on the number of times s/he can travel in and out of Australia.
However, there could soon be changes to this particular class of popular visa option.
According to Australia's Immigration Minister Brendan OConnor, the 457 visa scheme for temporary overseas workers will be overhauled.
The federal government has accused some employers of discriminating against Australians by using this visa.
The 457 visas will be tightened to ensure that companies are using this visa to address genuine skills shortages, and is not being used as a tool against the local workers.
The demand for 457 visa reforms also comes at a time when employer groups prepare for a separate review of the salary threshold for occupations under the 457 visa.
As per reports, the Australian Chamber of Commerce and Industry (ACCI) oppose increasing the income threshold for 457 skilled worker visas beyond inflation.
Additionally, the ACCI argues that employers in regional locations should be allowed to recruit skilled overseas workers on salaries lower than the threshold, provided this is in line with Australian market rates for people in that regional location.
A report based on the review of the temporary skilled migration income threshold is due to be published by the end of April 2016.
Follow Emirates 24|7 on Google News.