Emaar launch of Sky View II to keep Dubai waiting: Open only to London, Doha, Riyadh investors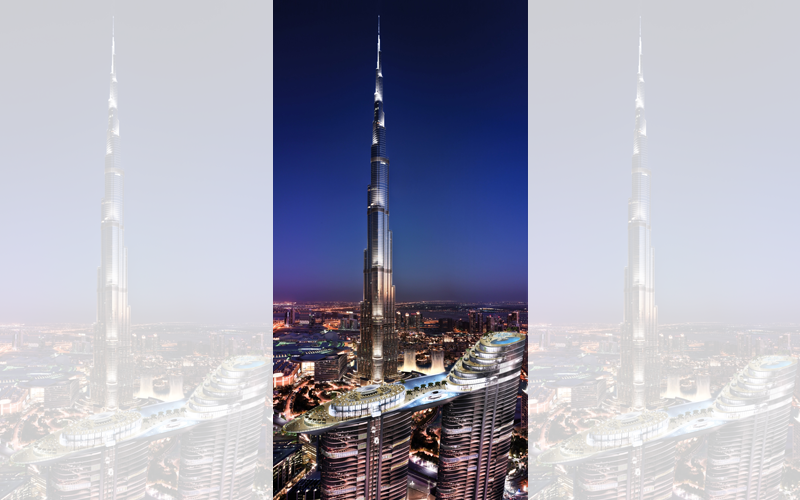 For the first time this year, Dubai investors will not be first to get a chance to buy in to Emaar Properties' new project.
Dubai's largest developer will be launching The Address Residence Sky View II in Downtown Dubai on May 18, but the actual launch will take place simultaneously in three cities: London, Doha and Riyadh.
The developer will only be selling properties to individuals who are locals or residents of the above three countries.
Continuing with its tradition, Emaar has not disclosed the number of units being sold or their prices, informed sources said.
In March, Emirates 24|7 reported the developer had sold units in The Address Residence Sky View I at an average price of Dh2,600 per square feet with all units in the project, released at the launch, being sold.
The developer had then launched Sky View I in Dubai and Riyadh.
Construction of The Address Residence Sky View, a 50-storey hotel, residence and serviced apartment twin-tower complex, in Downtown Dubai will commence in August this year with completion slated for August 2016.
In a presentation given to its registered agents, Emaar said handover of the towers would commence in December 2016.
At a height of over 230 metres, the Sky View tower will have 532 serviced apartments fully furnished with floor-to-ceiling windows and will be linked directly to the Dubai Metro and The Dubai Mall via a new air-conditioned travelator.
Sky View II will be a hotel with 180 rooms and an observation deck, the company had said.
Spanning the tower complex will be a "Sky Bridge", which includes a signature restaurant, ballroom, infinity pool with amenity deck that will offer 360-degree vistas of Downtown Dubai.

The tower has been designed by Skidmore, Owings & Merrill, the architects of the Burj Khalifa.
Earlier this month, Emaar Chairman Mohammed Alabbar said they would continue to launch new projects and properties on a regular basis.
"Emaar does launches every week, that's our strategy. I see very strong demand for the middle and upper property markets, providing the flipping activity is controlled of course," he said at the Global Business Forum Africa.
Deutsche Bank said earlier property prices in Dubai witnessed a 6.2 per cent growth in the first three months of 2013 with the real estate recovery continuing for 16 consecutive months.
Besides, Knight Frank's first quarter 2013 Prime Global Cities Index revealed property prices in Dubai rose 18.3 per cent in the past one year (March 2012 to March 2013), with the emirate maintaining it's position among the top five best performing real estate markets in the world.
This website reported earlier that Emaar will hold a two-day roadshow on May 14 and 15 at 4 Season Hotel Park Lane on a first come first serve basis only for UK nationals and residents.
In the past few months, Emaar has held roadshows in Mumbai, India (February), Doha, Qatar (March) and Singapore (April).
Follow Emirates 24|7 on Google News.