Emaar picks London for 2015 first tower launch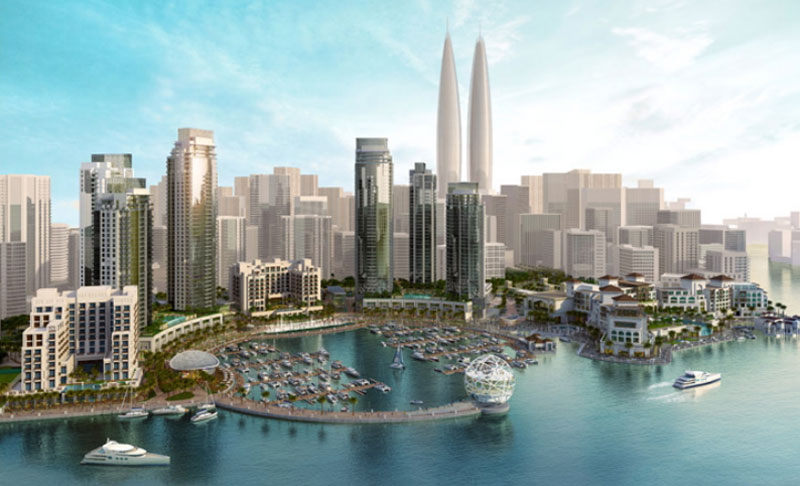 Emaar Properties, Dubai's largest property developer, is set to commence sales for its first towers of 2015 on January 24, which are the remaining two towers of the six-tower Dubai Creek Residences.

The launch of the towers, part of the multi-billion-dollar Dubai Creek Harbor at The Lagoons master development, will be simultaneously in Dubai, Abu Dhabi and London.

The two towers will be 30- and 35-storeys high, with units ranging between 880 and 2,154 square feet.

Dubai Creek Harbor at The Lagoons is a joint venture between Emaar and Dubai Holding.

In November 2014, Emirates 24|7 reported that developers had not increased launch prices of the units and were selling units facing the Creek for Dh1,850 per square feet (psf) and ones not facing the Creek at Dh1,400 psf.

Dubai Creek Residences cluster comprises six towers, in Dubai Creek Harbour at The Lagoons, which will house 3,664 office units, eight million square feet of retail space, 39,000 residential units and 22 hotels with 4,400 rooms.
The centerpiece will be the Dubai Twin Towers, the tallest twin towers in the world, but no announcement has been made of its launch.

Emaar Chairman Mohamed Alabbar said The Lagoons is three times the size of Downtown Dubai and a significant project for the emirate.

The Lagoons master development was originally launched in April 2006 and was to cover an area of 70 million square feet, comprising seven detached islands that were to be interlinked with bridges. The value of the project was then quoted at Dh65 billion.

Alabbar has previously said that property price spikes scare him, but the market has now cooled down and is healthy.

Earlier this year, in a column published in 'Arabian Business', he said Dubai's property sector will continue to emerge as a more mature market in 2015, with the real demand now coming from end-users and long-term investors.

"The concerted efforts of the Dubai government have helped manage the supply pipeline, and at the current trends of population and tourism growth, demand is set to remain healthy," he added.
Follow Emirates 24|7 on Google News.