Emaar unveils Miami-style residences in Dubai Marina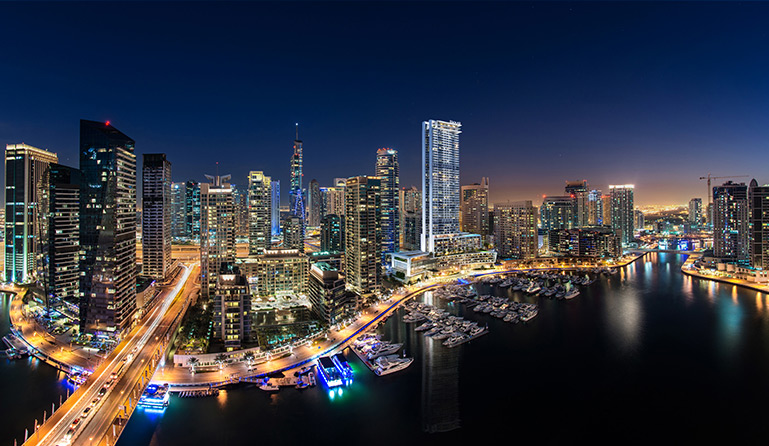 Defining a new lifestyle choice in Dubai Marina, one of the largest waterfront developments, global developer Emaar Properties is unveiling an exceptional collection of branded residences that overlook the shimmering waters of the Arabian Gulf.
Vida Residences Dubai Marina brings a unique value proposition for customers with its exotic location in Dubai Marina and elegant Miami-style. As part of the Vida Dubai Marina Hotel, residences and Yacht Club, they will have within reach an assortment of lifestyle amenities and marine pursuits.
The residences share a range of amenities with the Vida Hotel, an upscale, contemporary hotel brand that brings a trendy and chic boutique-style approach and delivers stimulating environments for the new generation of business executives, entrepreneurs and leisure travelers.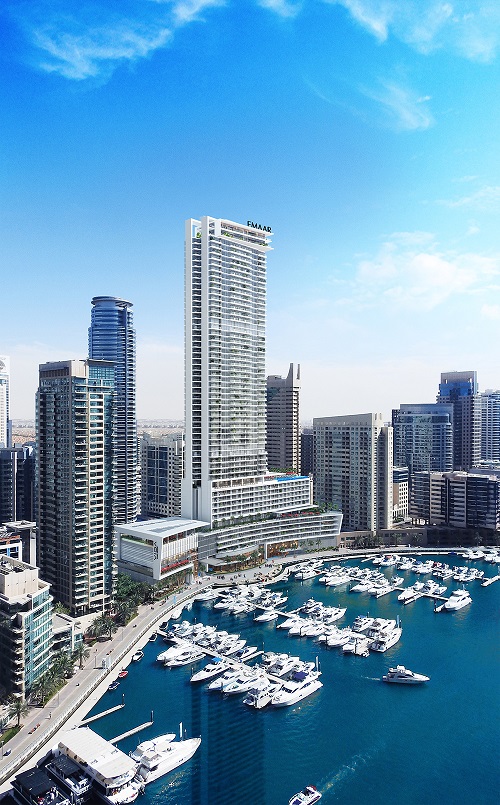 Residents are in close proximity to Dubai Marina Mall with an assortment of outlets and leisure attractions.
They are also in walking distance to the Dubai Metro and the Dubai Tram, and in direct access of Sheikh Zayed Road. In addition to beachfront attractions, residents are only a few steps away from Pier 7 Dubai Marina, which offers seven exciting culinary choices.
Ahmad Al Matrooshi, Managing Director of Emaar Properties, said: "Vida Residences Dubai Marina offers a distinctive lifestyle choice for residents who prefer waterfront living in a central location.
With its focus on the nautical heritage of Dubai Marina, the homes are ideally suited as first homes for long-stays or as a holiday home, thus appealing to both UAE-based and international investors.
Dubai Marina is one of the vibrant lifestyle destinations in the city and our new residences bring exceptional value for customers."
Located in levels 14 to 56 to maximise views, Vida Residences Dubai Marina has only 360 one to four-bedroom apartments that take inspiration from Dubai Marina's nautical legacy.
The architecture is defined by simple, clean, geometric lines, with breeze blocks that allow for the play of light and shadow throughout the interior space.
Timber paneling reminiscent of decking and precise metal detailing is an additional nautical reference.
Pastel coloured buildings, beach huts, vintage cars and Miami sunsets are the inspiration behind the calming colour palette offset with clean, fresh and neutral hard finishes.
Lush vegetation is an important aspect of the interior referencing Miami's tropical climate.
Inside and outside spaces merge to create a harmonious environment.
A comfortable and spacious lobby gives a warm welcome to guests. Benefitting from double height volume the lobby has a sense of verticality enhanced by warm oak timber wall planks.
All apartments have spacious balconies with stunning marina views.
The homes assure a comfortable and relaxed feel with a pastel mint colour scheme, and contrasting patterned fabrics.
Upholsteries are natural for a comfortable beach look. Playful artwork in accent pastel colours add to the Miami touch.
Emaar offers long-term investors and end-users the opportunity to register for the Emaar Preferred Access programme, at www.emaar.com.
More information on the project is also available through the new 'Online Sales Centre' feature on Emaar's e-Services App that can be downloaded on iPads and iPhones.
Follow Emirates 24|7 on Google News.