Emirates and Etihad are among the safest airlines in 2016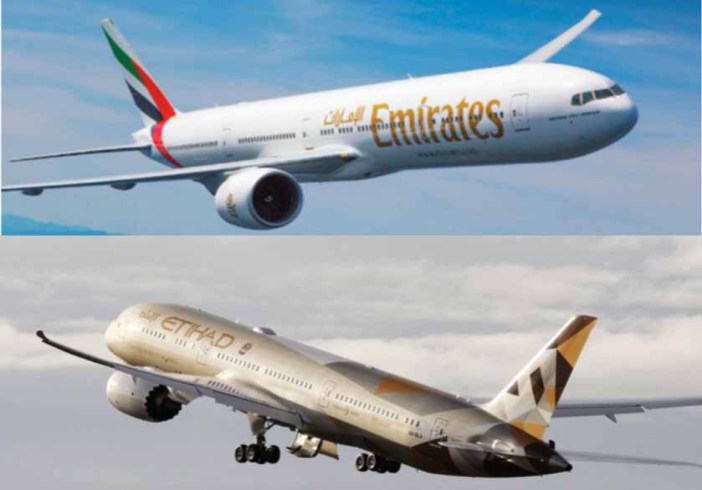 JACDEC, the Jet Airliner Crash Data Evaluation Centre, has announced that Emirates Airlines and Etihad Airways are among the safest airlines in the world.
According to JACDEC's Airline Safety Ranking 2017 study, airlines based in Asia and the Middle East continued to dominate the list of carriers with the best safety track record in 2016.
Emirates and Etihad were among the top ten safest airlines with Emirates Airlines ranked in 7th place, and Etihad Airways ranked in 8th place.
Cathay Pacific, based in Hong Kong, topped the list as the carrier with the best safety record, followed by Air New Zealand as the second, Hainan Airlines (Third), Qatar Airways (Fourth), KLM from the Netherlands (Fifth), Eva Air from Taiwan (Sixth), followed by Emirates and Etihad; Qantas from Australia (Eighth) and Japan Airlines (Tenth).
The Jet Airliner Crash Data Evaluation Centre is a global source for professional and accurate aviation safety information for the benefit of companies, aviation professionals and individual travellers.
Follow Emirates 24|7 on Google News.