Emirates, Etihad offer massive discount deals of upto 50%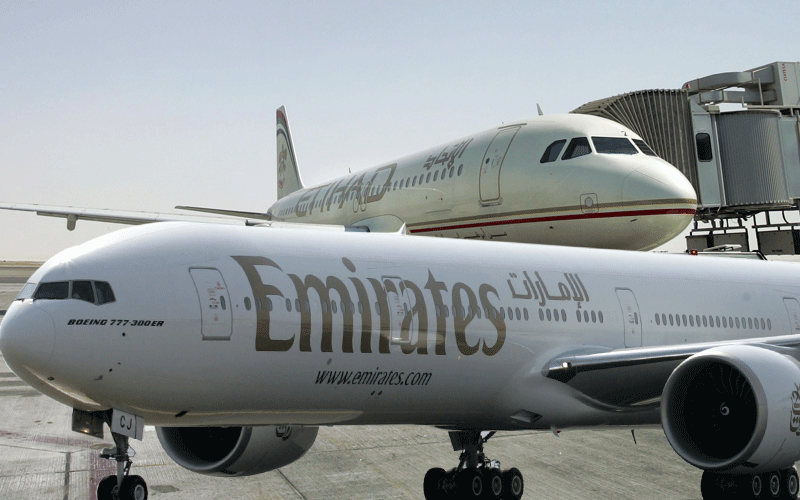 UAE-based Emirates airlines and Etihad Airways have launched massive discount deals for those booking tickets during the next few days.
Dubai-based Emirates airlines, in particular, has dropped fares by almost 50 per cent on Business Class bookings, for almost two months starting April 1.
However, to avail the benefit, one has to book by this Sunday. A message on the website reads, "Enjoy our best fares when you fly Business Class to over 125 destinations worldwide, on bookings made by 27th January 2013 for outbound travel between 1st April and 30th May 2013,"
Interestingly, to some destinations the discounts are actually much better than what is advertised online.

While the website has listed business class tickets from Dubai to London Heathrow at a promotional price of Dh13,520, Emirates 24|7 last night tried to book a return ticket for travel between May 13 and 18 and found that the business class ticket was priced at only Dh10,900. The same was priced at Dh20,630 for travel on June 10 and June 15.
Similarly, while the advertised discounts to Paris and New York was Dh13,350 and Dh20,980, the actual cost of travel on May 13 and a return flight on May 18 was cheaper by Dh10 and Dh50. Tickets to these destinations were priced at Dh15,390 and Dh24,320 for travel on June 10 and June 15.
But business class tickets to Mumbai and Bangkok were more expensive (by almost Dh1000) than the advertised rates, at least for travel between May 13 and May 18. Tickets to Mumbai and Bangkok were priced at Dh4510 and Dh8080 for the above mentioned dates compared to the advertised rates of Dh3710 and Dh6990. The tickets to the same destination was priced at Dh4750 and Dh9270 on June 10 and 15.
Etihad too launched some major discounts but valid only for travel for the remaining days of the month.
The info on the website read, "Book before 26 January and enjoy fantastic discounts in Coral Economy class to some of our most popular destinations in our 72 Hour sale. Book now and travel until 31 January 2013."
Emirates 24|7 had earlier reported about Philippine-based airline Cebu Pacific, that is set to launch its UAE operations from October 7 offering tickets at massive discounts.
Tickets on the airline are selling for almost 40 to 50 per cent cheaper compared to other airlines.
Follow Emirates 24|7 on Google News.