Emirates Foundation launches Volunteering Mobile App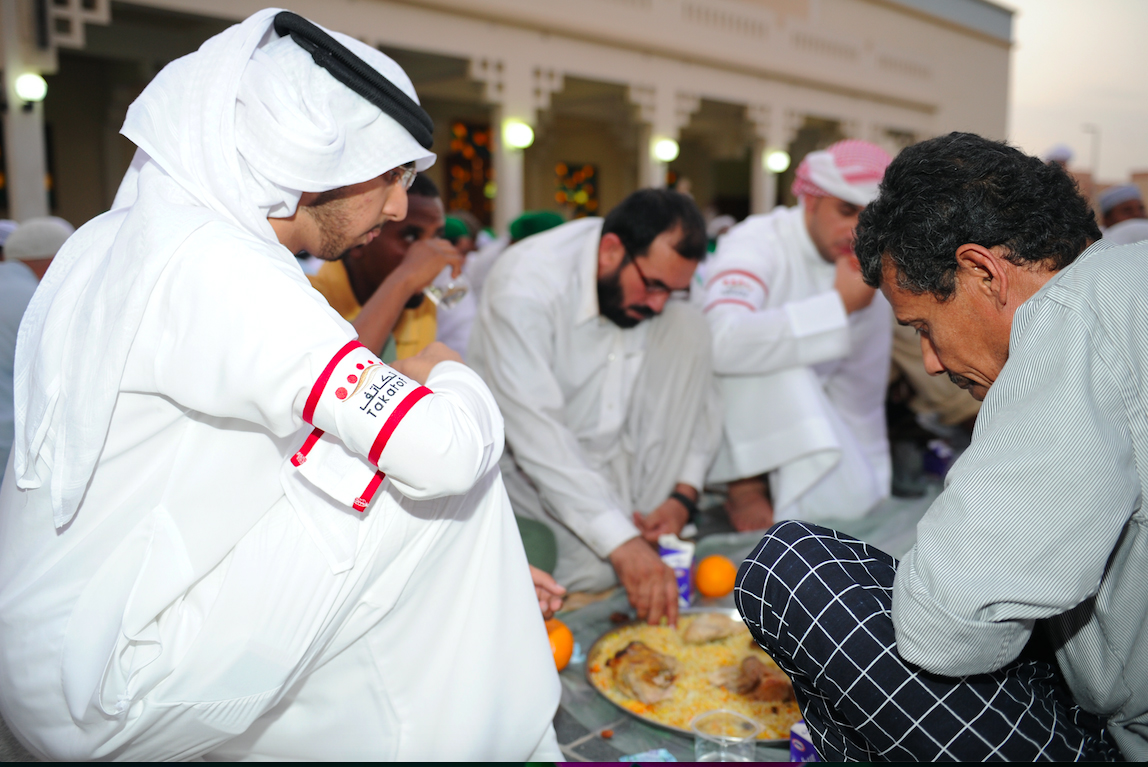 Emirates Foundation, an independent philanthropic organisation set up by the Abu Dhabi government to facilitate public-private funded initiatives to improve the welfare of youth across the UAE, has announced the launch of its 'Volunteering' Mobile App as part of its 10th annual Ramadan Campaign led by the Takatof volunteering initiative.
The Volunteering Mobile App will aim to make volunteering easy and accessible thereby allowing Emirati Youth the opportunity to engage in compelling volunteer activities for community support and development across the nation during the Holy Month of Ramadan.
Powered by Emirates Foundation's Takatof programme, the Ramadan campaign is in line with the #Year of Giving and the vision set by the nation's leadership aiming to instil a sense of civic engagement and responsibility amongst youth and providing them the opportunity to support community needs while developing their personal and leadership skills in the process.
This year's Ramadan campaign embraces a wide range of community activities including the distribution of essential items and preparing Iftar meals for labourers and lower income families, renovating the houses of needy families, assisting those with special needs perform their Umrah duties, as well as the gathering of food and clothes from different government entities and distributing them to lower income families.
Building on previous years of successful partnership with the Make a Wish Foundation, this year both parties will organise an activity for children with incurable diseases, granting their wishes and offering unique gifts through entertaining activities. In addition, the programme will also include a Takatof Football Championship, which aims to encourage volunteers across the UAE to follow a healthy lifestyle during the Holy Month.
Commenting on the announcement, Maytha Al Habsi, Deputy CEO at Emirates Foundation, said, " The Takatof Ramadan Campaign is inspired by the vision behind the Year of Giving launched by President His Highness Sheikh Khalifa bin Zayed Al Nahyan in line with the national agenda, along with the national strategic plan lead by Vice President, Prime Minister and Ruler of Dubai, His Highness Sheikh Mohammed bin Rashid Al Maktoum, putting the UAE at the global forefront of volunteerism and civic engagement."
Al Habsi elaborated, "Our goal this year is to achieve a target of 1,700 volunteers from across the UAE with a total of 15,000 volunteering hours during the Holy Month of Ramadan. This year's campaign carries a deep message to all our youth to inspire them to practice giving through their everyday lives, a value which is not only aligned with the vision of Takatof and Emirates Foundation, but our national pride."
Inspired by His Highness Sheikh Mohamed bin Zayed Al Nahyan, Crown Prince of Abu Dhabi and Deputy Supreme Commander of the UAE Armed Forces, Takatof fosters a culture of volunteering throughout the UAE.
Follow Emirates 24|7 on Google News.