Emirates ID cards to grant Daman and Thiqa members access to healthcare services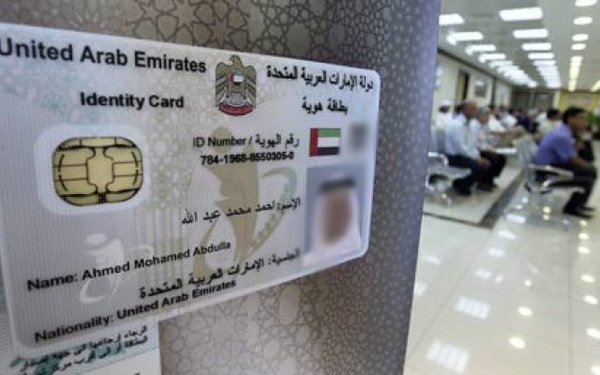 As of today members of the National Health Insurance Company, Daman will be able to use their Emirates ID, EID, to access healthcare services across the company's network in the UAE.
Healthcare providers across the UAE have been trained to check Daman and Thiqa members' eligibility to receive medical services by using the Emirates ID number through a secure online platform. The advanced platform matches the ID number with the members' profile on Daman's database. Such checks can also be made using the members' card number.
Healthcare providers in Daman's UAE network have been testing the platform's functionalities since last year to ensure that technical issues and administrative concerns are addressed.
The service is one of a number of initiatives that Daman has developed as part of its commitment to delivering smart, online solutions. One of the main advantages of the initiative is that it allows members the convenience of carrying one card. Customers will continue to be able to use their current health insurance cards to access healthcare services before announcing plans to phase out insurance cards at a later time.
"Members' convenience and improving accessibility to services is a core part of our strategy," explains Daman's Chief Process Officer, Hamad Al Mehyas. "Most UAE residents already carry their Emirates IDs with them at all times, so we expect that all members will welcome the convenience in using the same card to access healthcare services."
"Another benefit of using Emirates ID is that medical facilities will no longer need to check a person's ID and health insurance card, potentially streamlining the admission process prior to seeing a doctor," added Al Mehyas.
Members eligible for healthcare services outside the UAE must take their cards with them when travelling to ensure they receive coverage abroad. Plans to use Emirates IDs internationally are currently underway for roll out at a later time.
Members' Emirates IDs are typically provided to Daman as part of the application and renewal process, either by the sponsor, the employer, or an individual holding a private policy. Daman confirms that the validity of health insurance policies and Emirates ID cards are not linked.
The transition to Emirates ID cards was first announced in 2015 and followed by the introduction of the secure online solution to coincide with nationwide trials at medical facilities.
Follow Emirates 24|7 on Google News.