Emirates ID drives 9.6 million visitors to site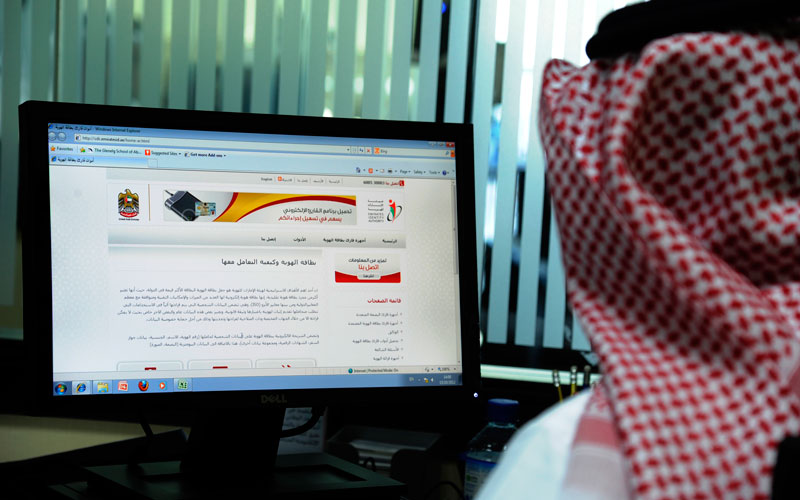 Number of visitors to the Emirates Identity Authority (Eida) website witnessed a whopping increase last year.
According to an Eida statement, its website attracted around 9.6 million visits in 2012 2012, up by 93 per cent over from that of 2011, when around 5 million visits were recorded.
The statistical data issued by the Emirates ID by the end of last December showed that its website received a large response from customers, leading the number of the website's visitors up by 140 per cent at 3.2 million visitors over the year 2012 compared to around 1.3 million visitors over the same period last year.
The rise in the number of visits to the Emirates ID's website resulted from the electronic services and the links provided to customers, the most notable of which were those related to online form, registration process, table of registration deadlines and application status, in addition to the bundled services page which has been developed to provide the customers all kind of information about the procedures of how to register in the ID Card.
The Emirates ID continually seeks to develop the content of its website to be a major source of information on the Emirates ID and an effective means of communication between the Emirates ID and customers. This has reflected on the performance results registered over the year 2012 compared to the year of 2011.
Follow Emirates 24|7 on Google News.