Emirates in emergency Cape Town landing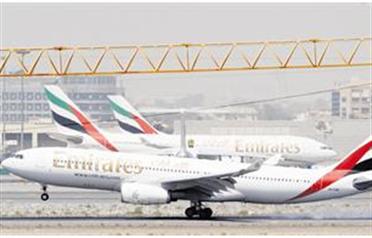 Emirates airline made an emergency landing in Cape Town, South Africa, with 243 passengers onboard late on Wednesday after its landing gear failed to retract.
Quoting passengers onboard flight EK773, media reports in South Africa said that there were two bangs immediately after the take-off and a third one was heard a few moments later. These bangs created panic among the passengers.
A statement sent to Emirates 24l7 by an Emirates spokesperson said: "Emirates flight EK773, which departed Cape Town for Dubai at 13:55 (local time) on 4th January, returned to Cape Town at 15:20 after a technical issue developed with the aircraft's landing gear.
"The aircraft landed uneventfully. At no point was the safety of the 243 passengers or crew at risk. Passengers are being provided with hotel accommodation until a replacement flight departs from Cape Town this afternoon, 5th January. Emirates regards the safety and security of its passengers and crew with the utmost importance."
The plane circled over the Indian Ocean for more than hour, apparently to jettison fuel before landing, but at the time many passengers did not know what was happening, IOL news reported.
Follow Emirates 24|7 on Google News.