Emirates increases fares with fuel surcharge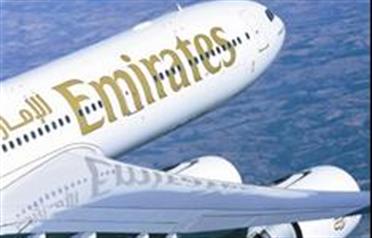 Emirates airline will increase its airfares with a new fuel surcharge, which will be effective from April 18, 2011.
The airline has informed its various agents and booking offices to charge fuel surcharge ranging from Dh40 for an economy class ticket on Indian sectors to Dh150 per ticket to US destinations.
An official circular said the additional fuel surcharge is due to the skyrocketing jet fuel price due.
Aviation Turbine Fuel (ATF) cost is the single largest element contributing to airline costs that account for a considerable portion of the total operating cost of an international airline.
"Kindly note that due to the rising fuel price Emirates will be introducing Fuel Surcharge for Sale and Travel effective 18 Apr 2011. This will be applied in the form of Q surcharge in the fare ladder (breakdown)," said an Emirates notification.
For all South Asian destinations to which Emirates operates, the surcharge will be Dh40 for single ticket, Dh80 for return ticket and for the first and business classes the increase would be Dh130 per single ticket and Dh260 per return ticket.
For Africa, Europe, Far East and Australia/New Zealand, the fuel surcharge for an economy class ticket would be Dh80 (single ticket) and Dh160 (return ticket).
In the same sector, the first and business class passengers will have to dole out Dh320 for single ticket and Dh640 per return ticket.
For flights operating to the Americas, the fuel charge is the highest, Dh150 for economy class single ticket and Dh300 for the same class return ticket.
For the first and business class passengers, the corresponding fuel surcharge is Dh520 (single ticket) and Dh1040 (return tickets.)
Recently, airlines have reduced the total baggage allowance for airlines. Jet fuel prices are up 33% this year on a 34% increase in Brent crude, and the soaring prices will have to be passed on to the customers. Passengers are keenly watching whether other airlines, especially Indian carriers, will follow suit as the jet fuel cost is relatively higher in India, than Middle East.
As various expatriate communities travel during summer vacation, additional fuel surcharge and reduced baggage allowance will inflate their travel expenses.
Follow Emirates 24|7 on Google News.