Emirates launches second daily flight on Dubai-Prague route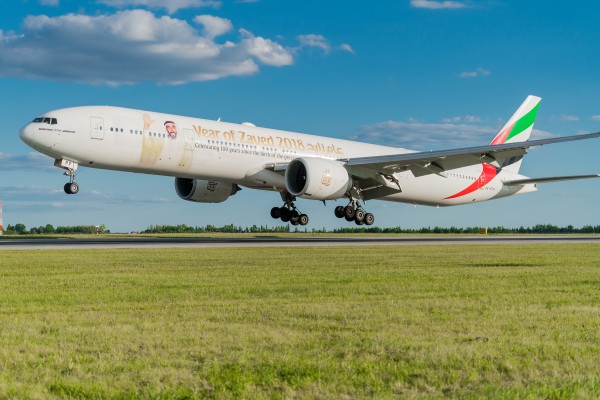 Emirates has launched a second daily flight between Dubai and Prague, to meet the increasing demand for travel on the route.
Emirates has been serving the Czech market since 2010 and has carried some 1.7 million passengers on the route. To meet the rising demand for both inbound and outbound travel, the airline has added this new daily flight operated by a Boeing 777-300ER with a capacity of 360 seats, boosting tourism into the Czech Republic by 262,800 seats a year.
Flight EK137 leaves Dubai at 15:30 and arrives in Prague at 19:55. The return flight EK138 leaves Prague at 21:35 and arrives in Dubai at 05:30 the following day.
The service also provides seamless connectivity to Prague from several popular destinations in Emirates' and flydubai's combined route network, including Bali, Bangkok, Colombo, Hong Kong, Johannesburg, Kathmandu, Kuala Lumpur, Maldives, Mauritius and Singapore, with a convenient afternoon departure time from Dubai. Vietnam is a top destination for travellers from the Czech market, with Emirates serving both Hanoi and Ho Chi Minh City. With this new service, customers travelling from Prague to Ho Chi Minh City will be able to take advantage of enhanced connection times in Dubai.
The new flight route complements the existing daily schedule operated by an Emirates A380, which currently departs Dubai at 08:35 as EK139 and lands in Prague at 13:00, and returns as EK140, departing Prague at 15:55 and landing in Dubai at 23:50.
Follow Emirates 24|7 on Google News.