Emirates Road set to be widened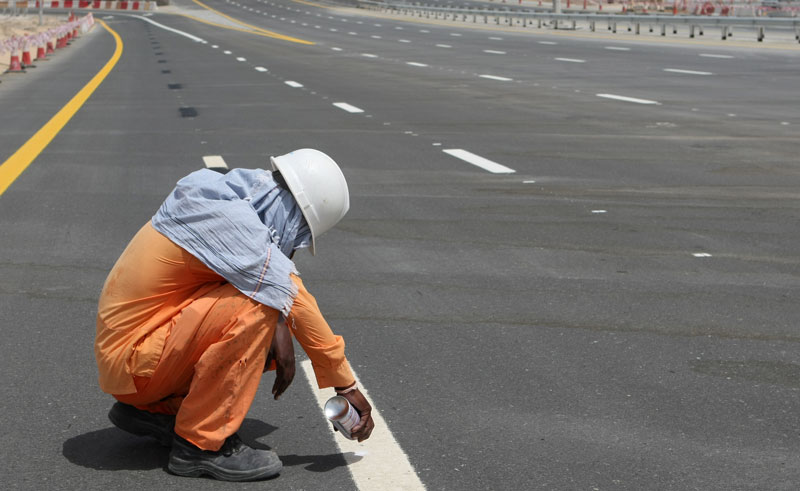 Dubai's Roads & Transport Authority (RTA) and the Ministry of Public Works have explored fields of cooperation in widening Emirates Road linking the Dubai and Sharjah emirates, the RTA said on Sunday.
The widening of one of the major roads linking the two emirates is being carried out by the Ministry of Interior. In this context, Maitha bin Udai, CEO of RTA's Public Transport Agency, received at the Authority Head Office Aysha Al Midfaa, Director of Infrastructure Project accompanied by Ahmed Al Yamahi, Chief of Infrastructure construction, Ministry of Public Works.
Maitha stressed RTA's keenness to ensure the success of all projects linking Dubai and other emirates and reiterated that the agency would spare no effort in serving the federal entities and organisations across the UAE.
In the presence of the Director of Roads Nabeel Mohammed Salih, and Director of Traffic Hussain Al Banna at the Agency, Maitha attended a briefing about the widening of Emirates Road project; which is being divided into three separate contracts besides the preliminary works in order to step up the flow of traffic during the construction period.
Maitha stressed the importance of the project's traffic studies in order to assess its impact on the roads network following the completion of the widening works such that the congestion could not be shifted over a short distance only. She confirmed that RTA would lend every possible support to complete these studies.
For her part, Dr Aysha Al Midfaa thanked RTA, which managed to complete giant projects in a record time, stating that the Ministry intended to benefit from RTA's expertise and practices accumulated over the last five years.
Follow Emirates 24|7 on Google News.