Emirates Skills National Competition 2017 attracts over 400 Emirati talents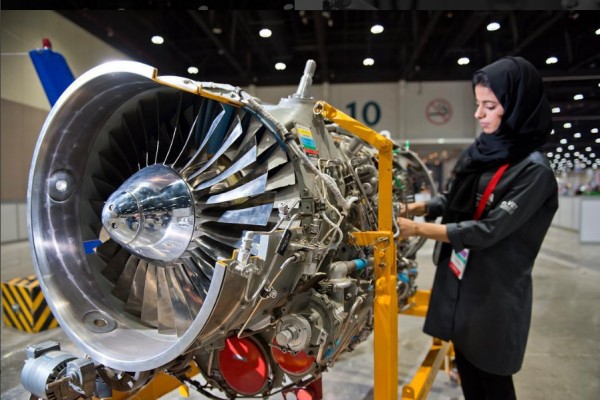 The EmirateSkills National Competition 2017, the UAE's premier event celebrating the outstanding Emirati talents in technical and vocational skills and inspires the young generation to get passionate about new trades, as well as embrace technology-based career pathways, was launched on Tuesday at the Abu Dhabi National Exhibition Centre.
Over three days, the competition will showcase the talent of 400 selected Emirati male and female young minds who will demonstrate their skills in 51 competitions in the field of craftsmanship and technology by challenging their peers based on the standards and judging criteria of WorldSkills International. The National Competition is a great chance for discovering new skills and getting involved in "hands-on" workshops, as well as getting career advice by meeting with educators, experts and major industries.
The event is organised by the Abu Dhabi Center for Technical and Vocational Education and Training (ACTVET) under the patronage of H.H. Sheikha Fatima bint Mubarak, Chairwoman of the General Women's Union, Supreme Chairwoman of the Family Development Foundation and President of the Supreme Council for Motherhood and Childhood.
Mubarak Al Shamsi, Director-General of ACTVET, said the new 9th cycle will see Emirati young men and women competing in 51 technical and vocational skills including drone designing, Computer-aided manufacturing (CAM), renewable energy, media production, aircraft maintenance, landscaping, mobile applications, fashion and jewellery design, and cyber and network security EmiratesSkills activities and initiatives seek to prepare the national workforce to serve the industrial and technological growth of the UAE;encourage UAE youth to embrace industrial and technological career pathways and provide opportunities to UAE national youth to meet the challenge of participating in skills competitions at national, regional and international level.
Follow Emirates 24|7 on Google News.