Emirati getting ready to make his third movie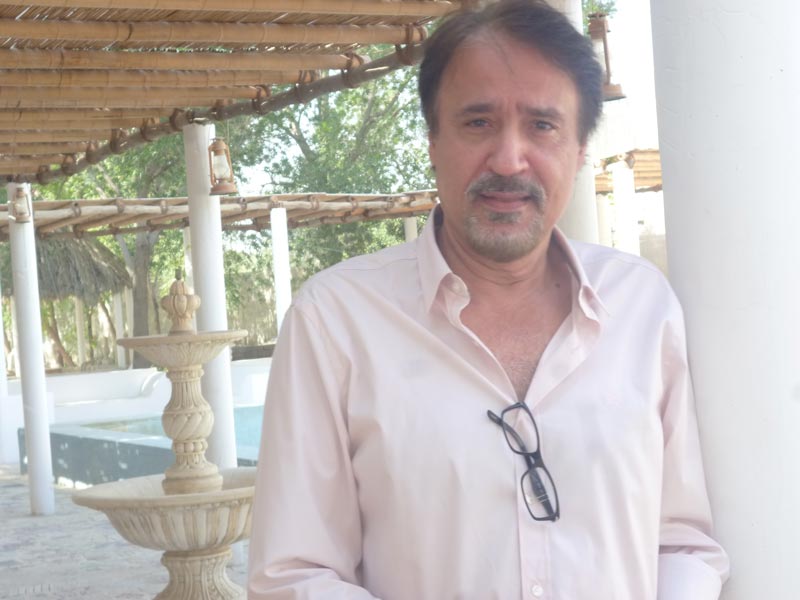 An Emirati movie maker and director is getting ready with his new production 'Bani Adam,' a film in which he also plays the lead role along with ten other Emirati actors and actresses.

The Emirati film maker, a businessman, says he started acting and directing out of his passion for films and not to make money.

His first movie was 'Ektab', based on the classic novel 'Count of Monte Cristo' by French writer Alexander Dumas, followed by 'Arabian Sands'.

Majid Abdulrazak, who played leading roles in these movies based on classic books, is now making a love story with an Arabian flavour.
"I have acted and directed three movies, which involved a lot of investment in terms of money, time and other resources. To make one good film in the UAE, which does not have all the necessary infrastructure and related services, I had to spend between Dh3 million to Dh3.5 million. No bank is ready to finance film making here because the audience is limited and thus cannot ensure a reasonable collection from film theatres or DVD distribution," says Majid Abdul Razak.

'Bani Adam' is set to be released during the Gulf Film Festival in April 2013.

"In this third movie also, I am playing the lead role. Sultan, my character, is a rich Emirati businessman who had committed a minor mistake during his youth which haunts him throughout his life," he said to Emirates 24|7.

"That is just one part of the love story in which Sultan falls for a beautiful woman, but a third person, a poor man who used to be helped by Sultan, come in between."

Things turn upside down when the poor Emirati comes in between Sultan and his love. The movie maker, however, did not reveal how the story ends.

"Altogether there are 12 characters in the movie, most of which are played by Emirati actors and actresses. Shooting a film with working Emiratis is a difficult task. Whenever they are shooting in different parts of the UAE, they have to take leave from their job. There is huge interest in movies but a lot needs to be done to improve the commercial viability of local film productions," he added.

"I have spent several million dirhams to make two movies, but the returns from theatre collection and DVD sales are negligible. Unlike big countries like India where one or two days' collection from the theatres is enough, the number of people watching my movies is not very big," he says. He tries to minimise the cost of film making by getting the post production work done in India, Iran or other countries.

"Most of the technical teams for my movies come from Iran, a country with an established film industry. Some of the production work is done in India, which too has got a well-established film industry," Majeed added.

Majid cherished the dream of making a film from the early age of 13 when he read the classic novel 'The Count of Monte Cristo'. "The influence of that book on my personality is immense. I played the central character of the novel in my first movie, giving an Arab touch to the Western novel," he added.

"Though I wanted to make a film since an early age, I could do it only at the age of 45. Earlier, I was busy with my business and family. There was no time to do a film," he said.

His first film was well received. However, the earnings from the film was not encouraging.

"There are only very few film enthusiasts and only very few of them visit theatres to watch movies. It is very difficult to make a commercial film in UAE. I am now trying to make a film for the pan Arab audience,' Majid said.

UAE nationals prefer to watch Hollywood or Bollywood movies and Emirati films are yet to catch their fancy. There is one film made every two years in UAE, he added.

His second movie, 'Arabian Sands', was based on the 1959 book by the famous explorer Wilfred Thesiger, who crossed the Arabian Peninsula in the post Second World War period.

Abdul Razak played the role of Thesiger with actors and actresses from the UAE and Oman. The film tried to capture the lives of the Bedu people in the region.
ALSO READ:
Shah Rukh Khan first snubs Saina Nehwal then sings for forgiveness
Ad War: Salman Khan goes down to Hrithik Roshan
Rani Chopra? Is Rani Mukherji married to Aditya Chopra...
Follow Emirates 24|7 on Google News.