Emirati gives birth… after 10 miscarriages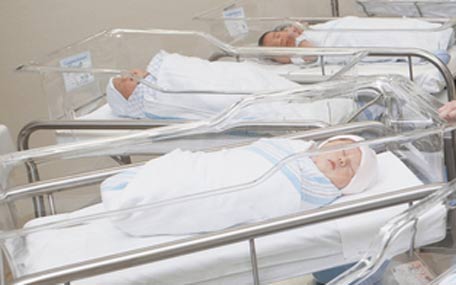 A 36-year-old Emirati woman gave birth to her first child, a girl, after 10 miscarriages, reported 'Emarat Al Youm'.

Dr. Marwan Munir Kamel consultant and head of the Department of Obstetrics and Gynaecology at Al Noor Hospital in Abu Dhabi said that in nine of the ten cases of miscarriage, the embryo died during the first month of pregnancy.

He said that after all the required examinations and study history we discovered no obvious reason for the miscarriages, but that the mother was suffering from weakness of the muscles of the cervix.

He said based on the results of the examinations we subjected the mother to preventive treatment and followed up with a very comprehensive programme till her pregnancy was completed and she gave birth to a baby girl in good health, weighing 2.650kg.

"The mother and the baby left the hospital two days after giving birth by Caesarean," he said.
Follow Emirates 24|7 on Google News.