Emirati man dies after car breaks into two in Fujairah road accident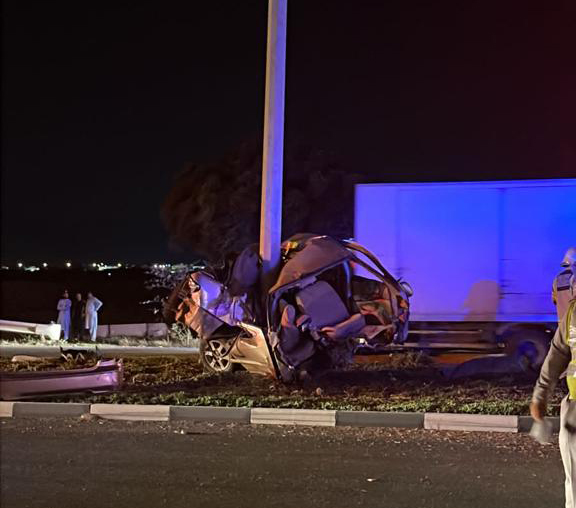 An Emirati was killed after he lost control over his vehicle, which overturned and collided with a lamppost in Dhadna, Fujairah on Saturday evening.
Colonel Saleh Mohammad Abdullah Al Dhanhani, Director of Traffic and Patrols Department at the Fujairah Police, stated the operations room was alerted about a run-over accident that occurred on Dibba-Al Fujairah Road.
He explained that an Emirati young man, identified as M.A. was driving too fast in his car towards Dibba Al Fujairah, and as a result of the excessive speed, the car collided with a lamppost, which led to its splitting in two. The driver died on the spot.
Immediately, traffic patrols moved to the scene and secured traffic to return to normal.
Colonel Saleh called on the motorists to adhere to safety requirements and to abide by the speed limit on the roads, stressing that excessive speed results in the inability to control the vehicle and leads to serious consequences.
Follow Emirates 24|7 on Google News.