Emirati mother, daughter and 2 sons meet tragic end in RAK wadi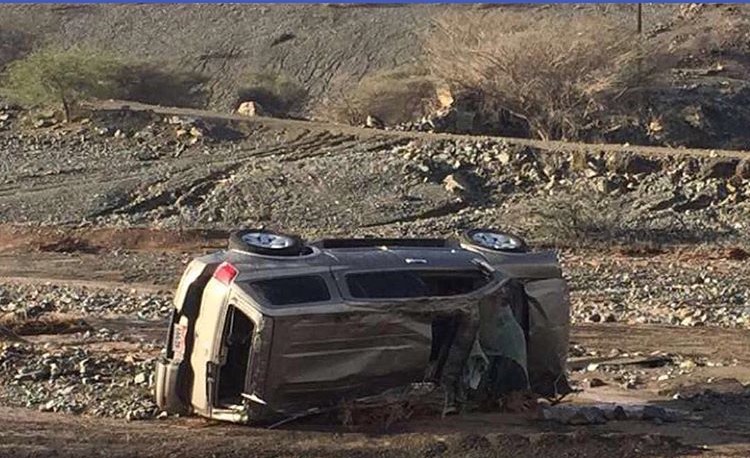 Just In: RAK Police have found the dead bodies of the two boys aged 3 and 6, who were swept away in the wadi in Ras Al Khaimah yesterday during torrential downpour. The father is the sole surviver in the tragedy that has hit the Emirati family. The mother and the daughter's bodies were recovered yesterday.
Earlier:
Heavy rains yesterday ended the life of a mother and her daughter, while police is still searching for her other two sons.
The terrible incident took place yesterday afternoon when the Emirati family's car was swept away in a wadi in Ras Al Khaimah.
Details of the case shows that the father and mother were in the wadi in their car with their three children when it was swept away due to heavy rains.
The people in that area were able to rescue the father and take him to a hospital, while the mother was found dead.
Their three children were missing in the beginning, however, RAK Police was able to find the dead body of their 11-year-old daughter.
They continued to search for the other two sons till early hours of the morning.
Follow Emirates 24|7 on Google News.