Emirati woman driving quad bike burns to death after it overturns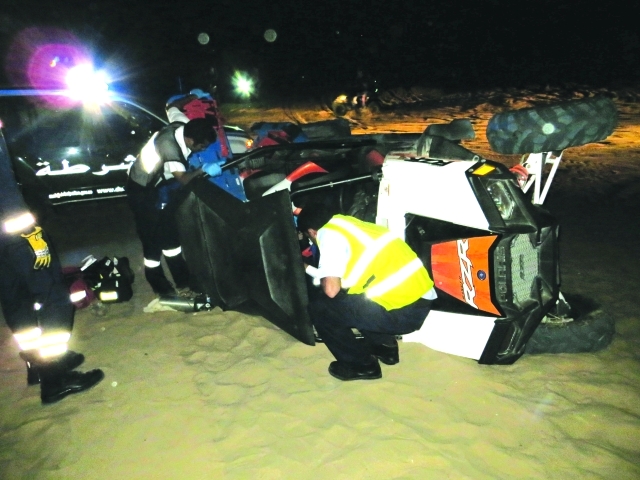 An Emirati woman died after her quad bike fell on her body and she couldn't free herself, Major-General Mohammed Saif Al Zafin, Assistant Commander-in-Chief for Operations, Dubai Police, told Al Bayan newspaper.
Maj. Gen. Al Zafin pointed out that the accident took place last week in Al Warqa'a area when the vehicle overturned on her in a sandy area.
He added the accident led to the death of the young woman and two of her friends sustained injuries.
Maj. Gen.Al Zafin said the incident took place last Thursday.
The police used GPS to locate the location because it was in a remote sandy area.
Ambulances and a rescue vehicle rushed in.
Maj. Gen Al Zafin said that the girls were accompanied by their families, who were near the crash site.
He added that the incident occurred when the victim tried to climb over a sandy hill but the bike turned over and the fuel tank caught fire.
He said her girl friends tried to rescue her, but in vain.

Safety measures
Zafin pointed out that many reasons lead to accidents in the desert, including a lack of clear rules for driving.
Not having enough knowledge about the desert and not adhering to safely rules lead to accidents in remote areas, he added.
Follow Emirates 24|7 on Google News.