Emirati woman found murdered and tied to bed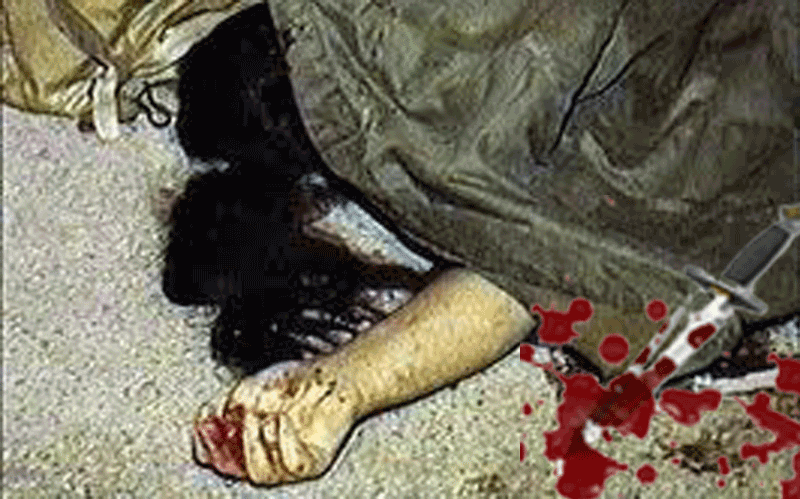 A 36-year-old woman died in mysterious way in her family house in Khor Fakkan in the Northern Emirates.

Laila Khalfan, the UAE national victim was murdered in her father's house in Al Loloeya district.

Saif Khalfan, the victim's brother said that they are suspecting that the housemaid might be the killer.

The family told police that they found the victim strangled by the housemaid's scarf and tied to her bed, and she was bleeding from her forehead, added Emarat Al Youm..

The family suspect that the Bengali housemaid is involved in the incident because her passport and Dh20,000 are missing from the victim's room. They also suspect that a man assisted the housemaid in the murder as she would not be able to tie the victim alone and murder her.

"From birth, my sister had difficulties in hearing, and talking. However, this did not prevent her from living her life in a normal way. She also drives. She was living with me in my house for more than six months. However, recently, she wanted to move and live alone in my father's house with the housemaid. She had some troubles with the housemaids. Once, she saw the housemaid standing outside the house with a man from her nationality, however, she did not report the incident to the police as there was only few months left for the maid to finish her contract and go back to her home country," he said.

He added that the last conversation between them was on Tuesday when he called Laila to ensure that she will attend their nephew's wedding in Sharjah on Thursday. "On the wedding night, we were worried when she didn't turn up for the party. We tried calling her but her mobile phone was switched off. We returned to Khor Fakkan on Friday, and went to her house with my son and aunt. I asked my son to climb the gate and open it as her car was parked inside and all the lights were off. There was bad smell inside the house. We called the police which came and broke the villa door to enter. Then, we were shocked to see her tied to the bed and dead. We were unable to identify her body as her face and body was in bad condition. However, later on we knew it was Laila from her hair," he said.

He added that the dead body was sent to the Sharjah Police Morgue to find out the real cause of death.

Sharjah Police said that investigation are under way, and they are still searching for the housemaid who is still in the country and did not fly away.

The victim was buried on Friday.
Follow Emirates 24|7 on Google News.